EPIC publishes new policy memo on supporting family-friendly workplaces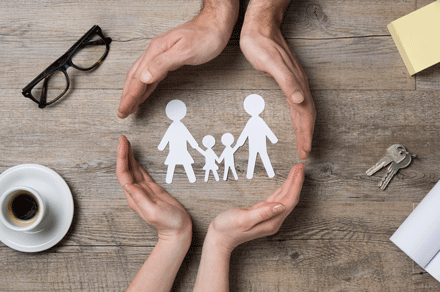 Many parents in the European Union still find it very difficult to combine work and family responsibilities. Almost 40% of respondents to the 2016 European Quality of Life Survey stated that they found it difficult to fulfil their family responsibilities because of time spent at work. In some countries, this figure was well over 50%.
An appropriate work-life balance is part of the European Pillar of Social Rights. Family-friendly workplaces can help to achieve the realisation of this right by allowing parents flexibility in their working hours and location so that they can also fulfil their caring responsibilities.
This EPIC policy memo, Family-friendly workplaces: Overview of policies and initiatives in Europe, provides an overview of the policies and initiatives in member states that support family-friendly workplaces. It provides examples both of legislative provisions for flexible working and non-legislative initiatives that attempt to promote and support family-friendly workplaces. These include accreditation schemes, financial support for making workplaces more family-friendly, and the dissemination of information about family-friendly working practices.
The memo is part of a series of short policy memos focusing on topics relevant to child welfare aimed at policymakers, researchers and practitioners.
In the Spotlight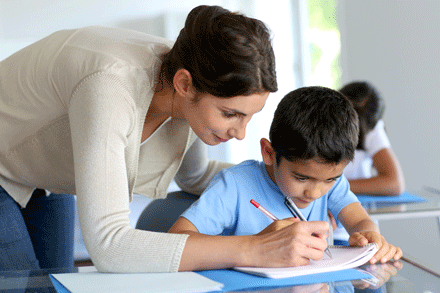 A core part of EPIC is the repository of Evidence-Based Practices for child wellbeing and development. The repository presents practices that have been categorised as 'Best', 'Promising' or 'Emergent' practices based on the quality of their evidence. Their evidence level is determined using an evaluation framework which looks at three main criteria: 1) evidence of effectiveness; 2) transferability; and, 3) enduring impact of the practice. Users can search for practices by country, 2013 Recommendation Pillar, age group, target group, and type of implementing organisation.
New Evidence-Based Practice uploaded to the European Platform for Investing in Children (EPIC) website
SPELL: Structured Preschool Efforts in Language and Literacy
Denmark
2012 - 2015
Structured Preschool Efforts in Language and Literacy (SPELL) is a 20-week small-group intervention which uses storybook reading and provides an explicit scope and sequence of language and literacy education. SPELL is an adapted version of a previously studied programme, Read It Again-PreK! (RIA, Justice & McGinty, 2013). The curriculum implemented in RIA was adapted into SPELL a version that is specific to the Danish context and language. The goal of SPELL is to increase children's language and preliteracy skills.
The programme has been categorised as a promising practice against the EPIC evaluation framework.
Upcoming Events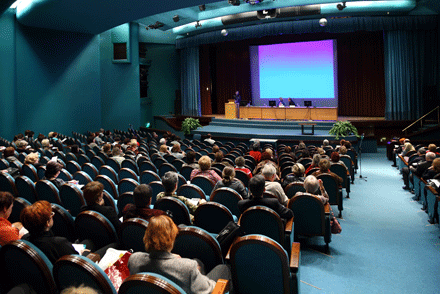 29/10/2018 - 31/10/2018
Eurochild Conference 2018 - Building a better Europe with children: All aboard!
Opatija, Croatia
The conference, organised by Eurochild and hosted by Croatian NGO Society "Our Children" Opatija, will bring together approximately 300 participants including policymakers, public sector workers, children's rights professionals and children.
22/11/2018 - 23/11/2018
4th International Conference on Shared Parenting
Strasbourg, France
The conference, which will take place under the auspices of the Secretary General of the Council of Europe, will focus on the implementation of children's rights in the context of parental separation and divorce. The 2018 theme will be 'Shared Parenting, Social Justice and Children´s Rights'.
NEWS ITEMS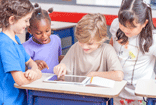 EPIC presents new developments in child and family policy in EU countries
The European Platform for Investing in Children (EPIC) presents a round-up of the latest developments in child and family policy in EU member states over the past month.

Every month, a news item will be published, collating information about new policies and initiatives in member states. It will include information about a wide spectrum of developments, including legislative changes, new programmes and new evaluation tools.

August: Developments in child and family policy in the EU

September: Developments in child and family policy in the EU
UNICEF publish handbook for developing 'Child Friendly Cities'
UNICEF has published a handbook on building child-friendly cities as part of its global 'Child Friendly Cities' initiative. The handbook and accompanying website are intended to provide a practical guide enabling cities to take steps to ensure that children's fundamental rights are protected and considered in city planning as well as provides a step by step guide to cities wishing to attain 'Child Friendly' status.
New report released on teaching, pedagogy and practice in early childhood education
In the United Kingdom, the Early Intervention Foundation (EIF) is conducting a programme exploring how children's outcomes can be impacted by the care and education they receive early in life.
The EIF and RAND Europe have published a new report reviewing the impact of pedagogy and practice interventions in early years' childcare.
YOUR FEEDBACK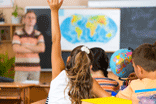 The EPIC team is interested in your feedback on user experiences with EPIC (in particular the Practices that Work section). How do you use the information posted on EPIC? Do national experts and practitioners work with the information posted on EPIC? Do practitioners and decision makers use the collected Evidence-Based Practices? Please email us at EMPL-EPIC@ec.europa.eu.