Updated EU28 country profiles are available on the European Platform for Investing in Children (EPIC) website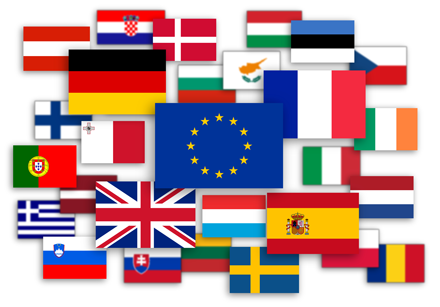 The 2017 EPIC country profiles, providing up-to-date information on national policies for children and their families, are now available online for EPIC readers.
The 28 country profiles are updated annually and are an important tool to report on family policy trends and changes at national levels, highlight significant challenges and how these have been addressed, and to monitor progress made towards the implementation of the Recommendation "Investing in Children".
The country profiles outline national policy objectives, legislation, programmes, initiatives and other measures in relation to the three pillars within the Recommendation. Each country profile is linked to the relevant national legislation, institutions and Eurostat data (e.g. on formal childcare provision, employment trends, and social protection benefits) as well as to the 2017 ESPN thematic country reports and the Country specific recommendation (CSRs) in the area of families and children.
In the Spotlight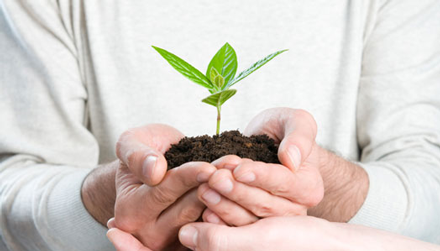 EPIC launches a new Social Innovation Repository
Since its inception, the European Platform for Investing in Children (EPIC) has featured two types of practices implemented in European Union countries: Evidence Based Practices (EBP) and User Registry Practices (URP). We are now introducing a new section to the platform, namely the Social Innovation Repository (SIR).
The new Social Innovation Repository (SIR) maps practices which do not have sufficient evidence of their effectiveness to be registered as an EBP but which (a) focus on social innovation, (b) have a clearly set out Theory of Change, and (c) are novel. As such, the new repository provides:
A social innovation focus through ideas (products, services and models) that better respond to pressing social needs;
A clear description of how practices are expected to work, what their resources, activities, outputs, intended outcomes and impacts are;
The SIR will include social innovation practices which have been introduced in the child and family wellbeing context in EU Member States within the past 5 years.
The new SIR enables a unique opportunity to not only encourage the sharing and use of evidence-based practices, but also to highlight social innovations which merit further attention and study to examine their potential impact and effectiveness.
First addition to the Social Innovation Repository:
SOS Kinderdorf semi-independent-living
Austria, 2016- present
SOS Kinderdorf semi-independent living in Salzburg, Austria, is a child and youth welfare programme for 16 to 21 year-olds that focuses particularly on young asylum seekers. This practice provides supervised living to boys and girls who are assisted by a trained professional on a weekly basis to define personal development objectives. The goal of the practice is to equip young people with the necessary skills to lead independent lives, be self-sufficient and active participants of society.
Upcoming Events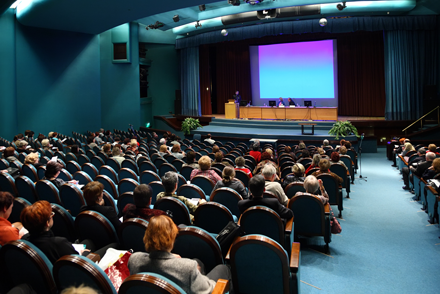 18 - 19/04/2018


Eurochild General Assembly 2018

The 2018 Eurochild General Assembly and Member's Day will be held in Brussels in April 2018. The agenda will include the adoption of the new Strategic Plan and will create an opportunity for various stakeholders to exchange their views on children's rights.

28 - 30/05/2018
World Congress on Justice for Children

The event at UNESCO House, Paris, will bring together professionals and stakeholders to discuss topics in the field of youth and family justice and the prevention of offending and violent extremism.
NEWS ITEMS
Eurofound Quality of Life survey offers new data about childcare access and family life in Europe
In January 2018 the European Foundation for the Improvement of Living and Working Conditions (Eurofound) published the results of the 2016 Quality of Life survey.

The survey takes a multidimensional perspective on the living and working conditions of EU citizens, including their perceptions of available social services, work-life balance, healthcare, and optimism about the future.
European Parliament Committees begin discussions on Work-Life Balance Directive
Discussions on the proposed Directive on Work-Life Balance for Parents and Carers have begun in the relevant European Parliament committees.
The Directive, which was proposed by the European Commission in April 2017 as part of the wider legislative package for the European Pillar of Social Rights, will now be discussed by the European Parliament Employment and Social Affairs (EMPL) committee, as a step towards consideration as a legislative proposal by the Parliament.
Czech Republic introduces new paternity leave entitlement
As of February 2018, the new paternity leave entitlement for fathers has come into effect in the Czech Republic. The new seven-day entitlement, which allows fathers to claim up to 70% of their salary, is intended to encourage father's early involvement in caring for young children.
Deinstitutionalisation of child care systems in Europe - Transition from institutional to community-based services
The European Platform for Investing in Children (EPIC) presents the current developments in the shift from institutional to community based care for children including information on current legislation, national strategies and relevant regional campaigns.
There is a firm commitment to end institutional care at the EU and national level. However, deinstitutionalisation requires a multi-level integrated approach towards a number of policy areas. Despite progress, systematic efforts are still required to implement and evaluate reforms of children's services in order to transform the lives of many children in Europe.
YOUR FEEDBACK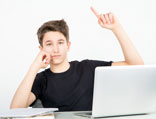 The EPIC team is interested in your feedback on how EPIC information on user experiences with EPIC (in particular the Practices that Work section). Aspects that are of interest are for example: How do people use the information posted on EPIC? Do national experts and practitioners work with the information posted on EPIC? Do practitioners and decision-makers use the collected Evidence-Based Practices? Please email us at EMPL-EPIC@ec.europa.eu.