Message from the Chairman.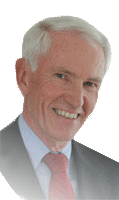 Thank you for your interest in the European Institute of Innovation and Technology (EIT).
The EIT has the potential to become a key driver of European sustainable economic growth and competitiveness through the stimulation of world-leading innovation. Next to and beyond research and technology, EIT will focus on education, entrepreneurship, business creation and their capitalization in order to boost Europe's innovation capacity. This will be done in a cross-fertilizing effort with existing European programmes on Research and Technology, innovation and entrepreneurship.
Knowledge and Innovation Communities KICs
Selection Criteria for the first Knowledge and Innovation Communities (KICs)
Thematic Seminars 2009
Following the success of the Bratislava seminar, the European Institute of Innovation and Technology (EIT) has decided to hold three seminars in early 2009, each addressing one KIC theme: the Future information and communication society, Climate change adaptation and mitigation and Sustainable energy.
The EIT is still in the process of being set up and the Governing Board members and myself are very committed to making the EIT operational as soon as possible.
Currently we are engaging in open communication with all stakeholders as their opinions are crucial to the success of the EIT.
As the EIT is very much a work-in-progress, I invite you to visit the website regularly for updates. For example now you can find an updated presentation on the EIT on this website.
Dr Martin Schuurmans
Chairman EIT