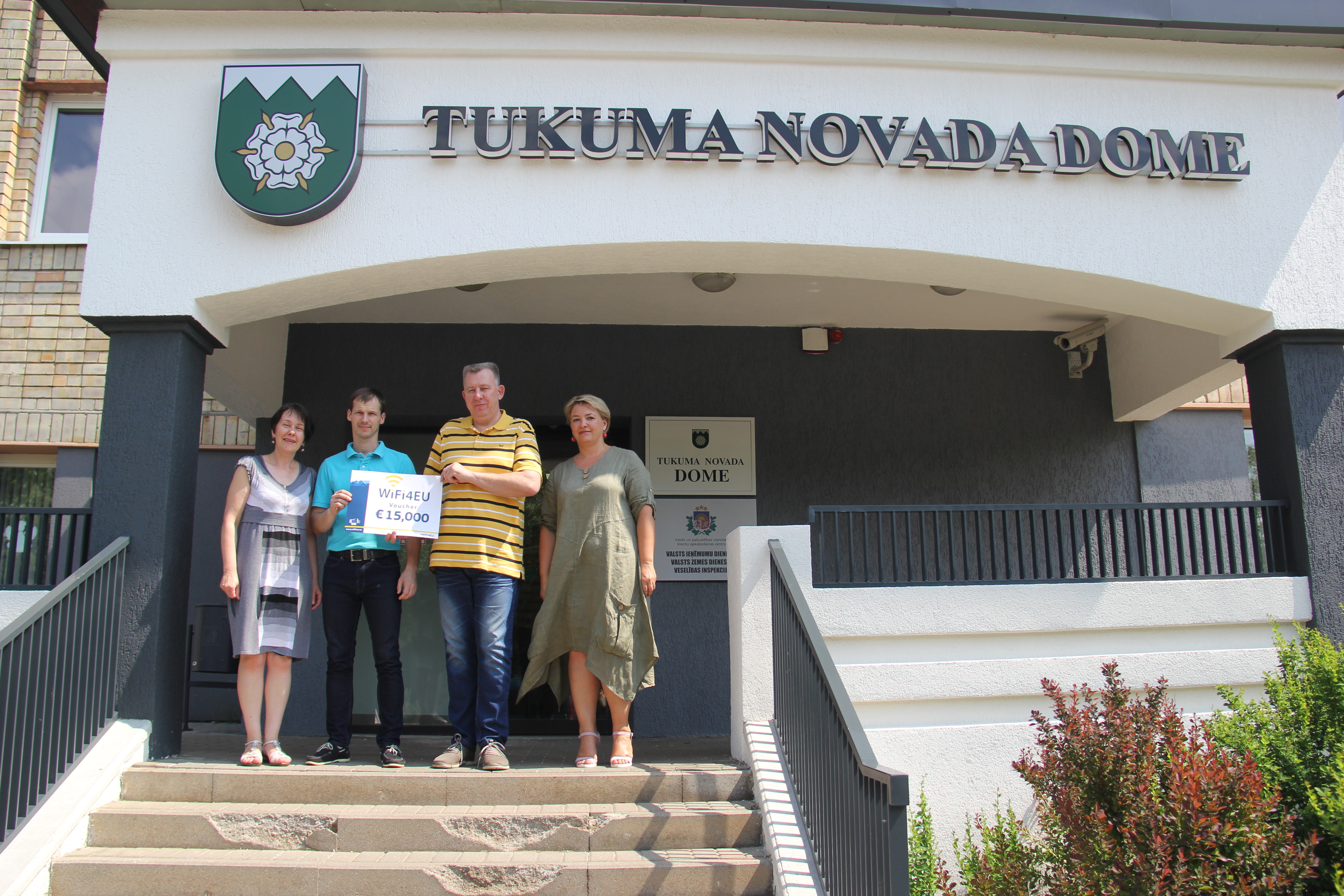 Surrounded by gardens and located at the gateway to Kurzeme (Courland), Tukums is a Latvian municipality known as the "city of roses" for its luxurious flowerbeds. Named one of the most fascinating tourism destinations by the European Destinations of Excellence or EDEN 2017 competition, Tukums attracts tourists all year round and is therefore eager to leverage the EUR 15,000 WiFi4EU voucher won during the first call to offer high-speed connectivity, expanded network coverage, and new e-services.
Strongly focused on digitalisation, Tukums already featured several free internet access points but aspired to cover more focal places across the municipality, such as the regional hospital, municipal buildings, the train station and the sports centre. The WiFi4EU team spoke with Vice-Mayor Agris Zvaigzneskalns to learn more about their plans and vision. According to the Vice-Mayor, the WiFi4EU initiative complements well Tukums' digital policies: "Our digital targets are compatible with WiFi4EU: maintaining high-standard internet availability for local people and guests who use Wi-Fi connections in public places and institutions". With a WiFi4EU voucher in tow, the municipality is now looking into national procurement regulations to select the company in the WiFi4EU portal and kick off the installation process.
Well aware that facilitating access to the internet will allow more people to use e-services in their relations with the municipality and the state, the municipality is looking forward to improving the eGovernment and eHealth offer. From facilitating online banking to reducing waiting time at the hospital, Tukums has its eyes set on connecting citizens and providing them with high-quality services. "Internet [is becoming] even more and more important in our lives. So, we depend on higher quality and speed for our needs", explained Zvaigzneskalns.
Fully satisfied with the WiFi4EU initiative, Tukums Local Council believes that citizens will benefit from a network that is not only local but encompasses all Europe. "We will definitely encourage other municipalities, especially our cooperation municipalities here around to go and apply for vouchers and carry out extra network facilities" concluded Vice-Mayor Zvaigzneskalns.