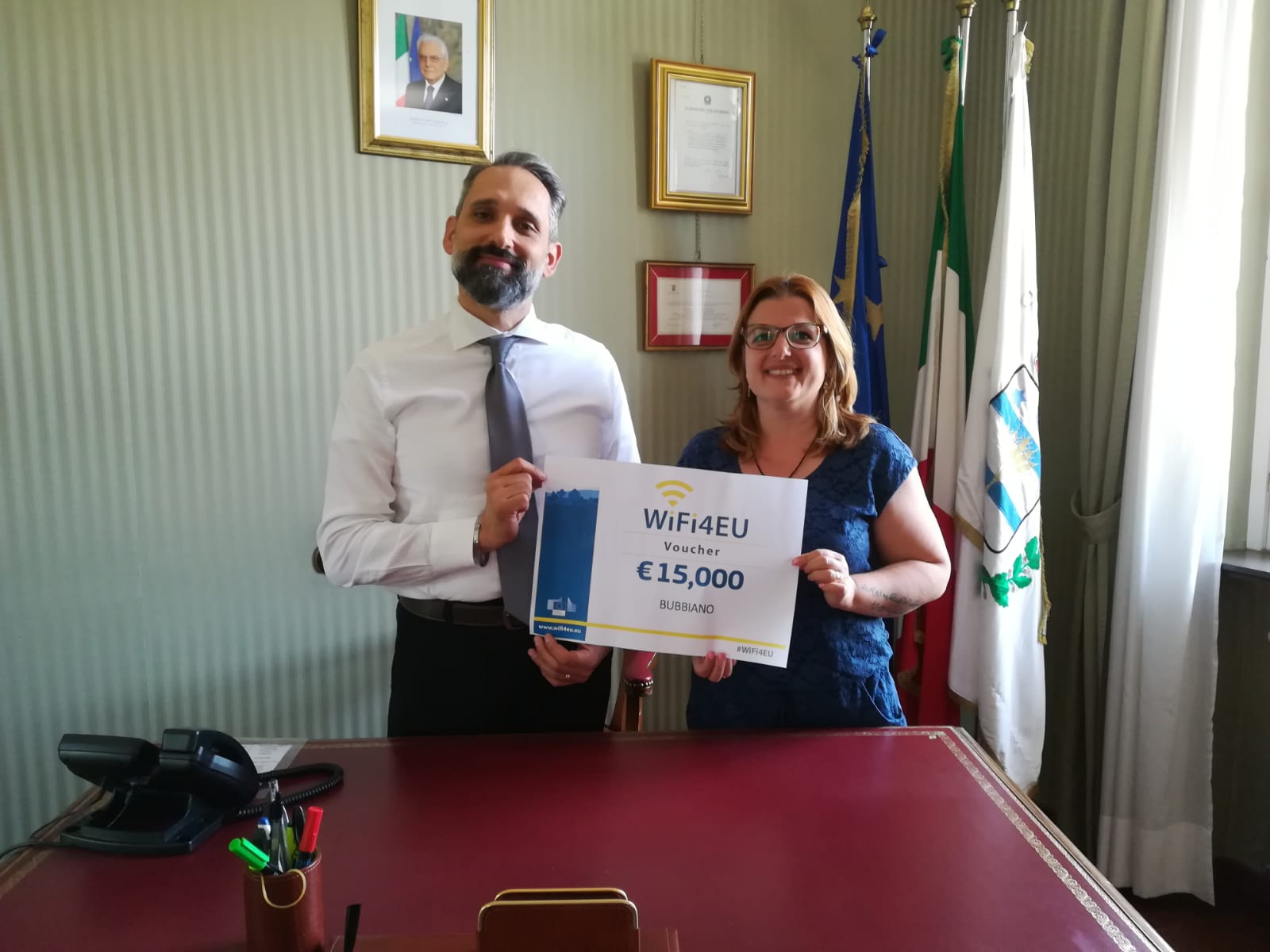 When asked why the municipality has decided to apply for a voucher, Vice-Mayor Torrini has no doubt: The WiFi4EU initiative perfectly matches Bubbiano's need for high-speed connectivity by giving the opportunity to install free Wi-Fi for citizens and visitors in public areas not served yet with wireless connectivity. "Besides, one of the strengths of this initiative is that the preparation is very simple", added Vice-Mayor Torrini, "once the requirements are fulfilled, you only need to wait for the call to open".  Seen the lack of infrastructure in the municipality and the accessibility of the grant, the Local Council decided to apply as soon as ANCI, the National association of Italian municipalities, spread the word on the initiative.
The installation process has proven smooth and simple for the municipality of Bubbiano. The WiFi4EU voucher is compatible with the direct assignment procedure foreseen by Italian law and therefore the municipality was able to easily select a trusted Wi-Fi installation company. With the help and the expertise of the company, the municipality has successfully installed 12 hotspots throughout the territory, 10 outdoor and 2 indoor. The hotspots are located in key public spaces such as parks, squares, the library and the town hall. The EUR 15,000 voucher has allowed the small municipality to cover most of its territory, becoming the "fastest connection available in Bubbiano", specified Vice-mayor Torrini.
The news on the newly-installed WiFi4EU network was warmly welcomed by the citizens of Bubbiano. As Vice-Mayor explained, "it is a source of pride; citizens realized for the first time what the European Union is".  Bubbiano, winner of the first WiFi4EU call, is home to some 2,400 people and normally finds it difficult to meet the dimension requirements of EU grants and calls. "With WiFi4EU, we see a concrete action of the European Union on our territory. Initiatives like this make it clear that European Union also means small municipalities".
The municipality of Bubbiano is now focusing on ensuring that the network is well installed and functioning while developing e-services to take advantage of the new free Wi-Fi connectivity available across the territory.  Satisfied with the WiFi4EU initiative from application to installation, Vice-Mayor Alessandro Torrini is keen to spread the word and encourage other municipalities throughout Europe to apply!