Stretching from Lake Maardu to the River Pirita, the Estonian municipality of Maardu is among the first winners of WiFi4EU Call 2 to complete the implementation of the network. The WiFi4EU team spoke with Jelena Katsuba, Head of the PR Department, to discuss the importance of connectivity for the local community and the opportunities created by WiFi4EU.
When asked why Maardu has decided to take part in the WiFi4EU initiative, Jelena Katsuba explained that WiFi4EU is "unique opportunity to create better links between local governments and people who live in our town. An opportunity to really empower our community with better services". The municipality decided to apply for a WiFi4EU voucher during the first call but was not successful. Having connectivity as top priority of the municipality, the Local Council decided to apply again for the second call in April 2019 and managed to win a voucher. By the end of June the recruitment process for an installation company was complete, and by the end of the summer the network was up and running.
On September 12, the municipality organised an event to officially launch WiFi4EU, the first free public Wi-Fi network in Maardu. Ten Wi-Fi hotspots have been deployed in the town's public park, where big public events take place and where parents take the kids to walk and play. "It is the best place for local community meetings", explained Katsuba. The decision to install the hotspots in the park was "guided by the wish to make the lives of people better, to create more links and opportunities for everyone".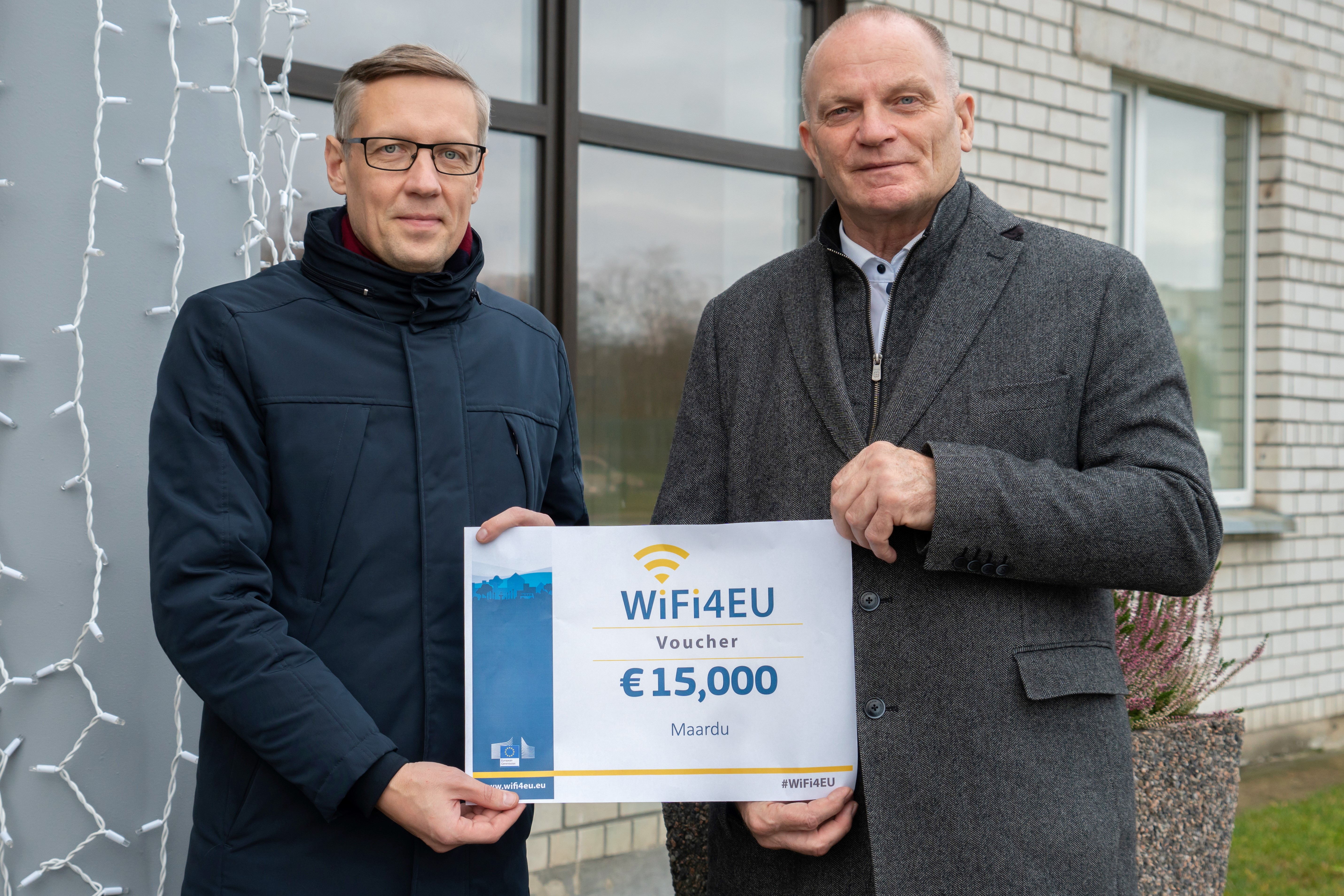 Maardu, home to about 15,000 people, already offers a vast array of e-services and is planning to improve the offer so that citizens will "fully enjoy the benefits of having internet everywhere".  In Estonia, the majority of government services are offered online and therefore free public Wi-Fi is crucial for inclusiveness. "Internet should be available to everyone. Doesn't matter what age the person is, or what is their income" said Katsuba, summarizing the digital policy of the country. While increasing the availability of digital services, the municipality is also committed to "educating people on how to use and benefit from having everything online". 
Excited to share Maardu's experience with other municipalities in Europe, Jelena Katsuba encourages everyone to apply, even if not successful in the previous WiFi4EU calls: "I really believe that WiFi4EU project is a great example of implemented core value of European Union. So everyone benefits from connectivity", she concluded.