Nestled around the northern edge of Lake Storsjøen and part of the traditional region of Odal, the Norwegian municipality of Nord-Odal is a proud winner of the first WiFi4EU call, which took place in November 2018. The WiFi4EU team spoke with Mayor Lise Selnes and Head of Business Development Eva Snare to discuss the implementation process and the launch of the brand-new free network.
The Norwergian National Communications Authority (Nkom) was the first to spread the word on WiFi4EU in the country, but quickly Wi-Fi companies and local government started exchanging information and joining forces. "We received information mails from both the county and the region council", says Eva Snare, Head of Business Development and responsible for the application, "and after having received a voucher, we invited Eidskog municipality - who also got a voucher in the first call - to participate in meetings with possible suppliers".
Once the Wi-Fi company was selected, the municipality started a close collaboration that kept the city's needs at the center of the focus. Paul Reidar Løsnesløkken, responsible for the technical implementation, worked closely with the supplier to choose the location that could serve Nord-Odal best. The 10 WiFi4EU hotspots cover the shopping street, the new town square and the breath-taking area along Lake Storsjøen. The WIFi4EU network in Nord-Odal was officially launched in July 2019 perfectly timed to welcome summer visitors enjoying the marina.
Not only tourists but also citizens are benefiting from the brand new high-speed Wi-Fi access. "Being citizen and mayor in a rural area, I always embrace initiatives that make it even more attractive to live here. High quality broadband and open Wi-Fi networks are exactly what our current and potential residents demand", Explained the Mayor of Nord-Odal, Lise Selnes. To accommodate the needs of population, the municipality is currently building a new "state of the art" library to complement the WiFi4EU network. In front of the library, citizens and tourists will be able to take advantage of the network in the renovated town square. "I believe free Wi-Fi is going to make the square popular for young people to hang out with friends, she continues", commented the Mayor.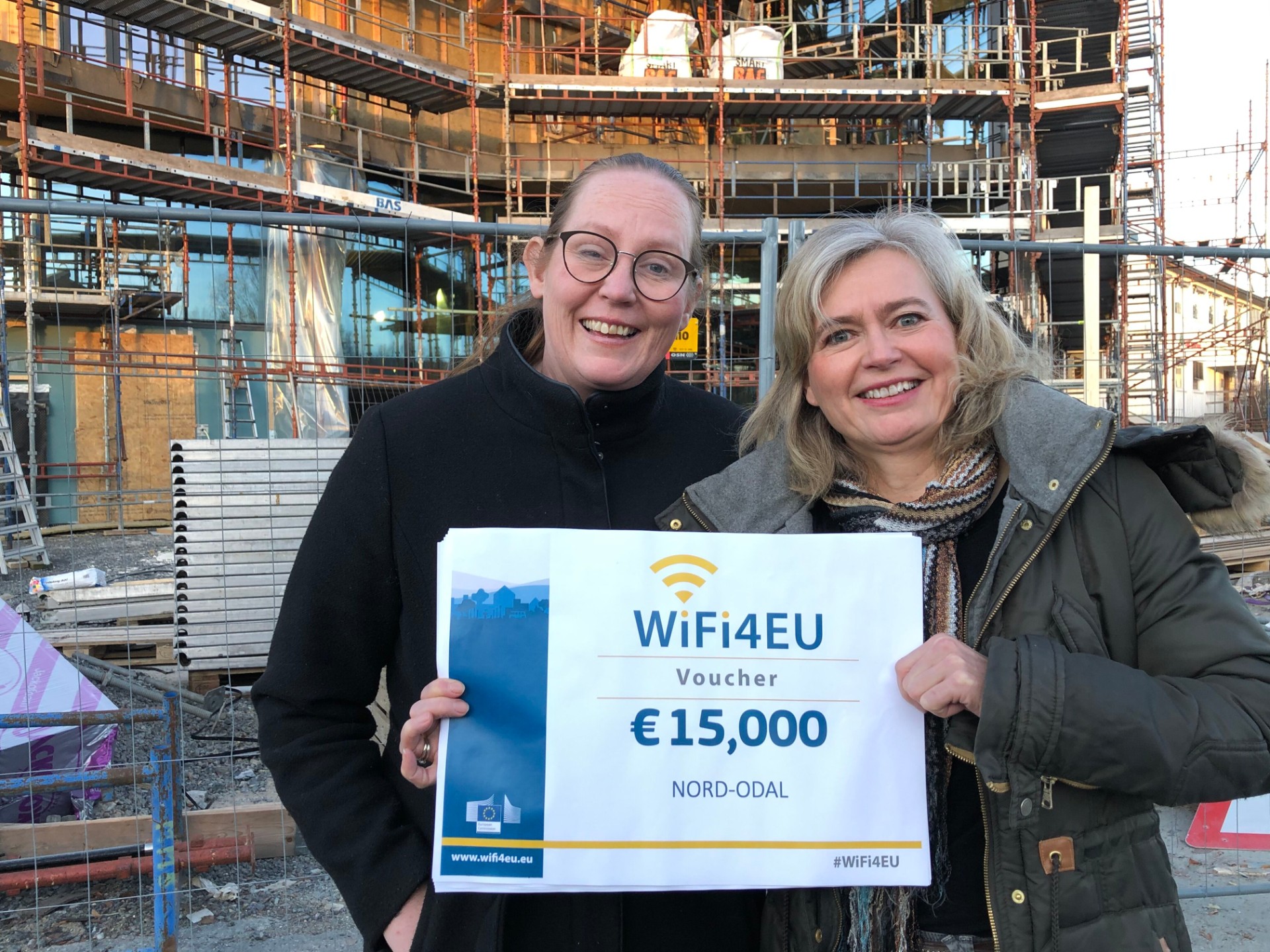 The Mayor and Head of Business Development of Nord-Odal have now their eyes set on ensuring high-quality connectivity while investing in services and infrastructure that can complement the network and benefit citizens of all ages.