Home to about 27,600 people, Upplands-Bro is among the 20 Swedish municipalities that secured a grant under the first call of the WiFi4EU programme, which took place in November 2018. According to Rindefors, the WiFi4EU initiative complements well the municipality's digital strategy by promoting free access to internet by citizens in public places: "Digitization is a prioritized question on our political agenda, so the project served the purpose well. From a citizen perspective, we want everyone to have the opportunity to connect to high speed Wi-Fi regardless of age, work, technical experience or socio economic status". Later this year, the municipality will launch an e-service project that will offer highly digitalized services to citizens. "WiFi4EU really goes hand in hand with our whole digitization project".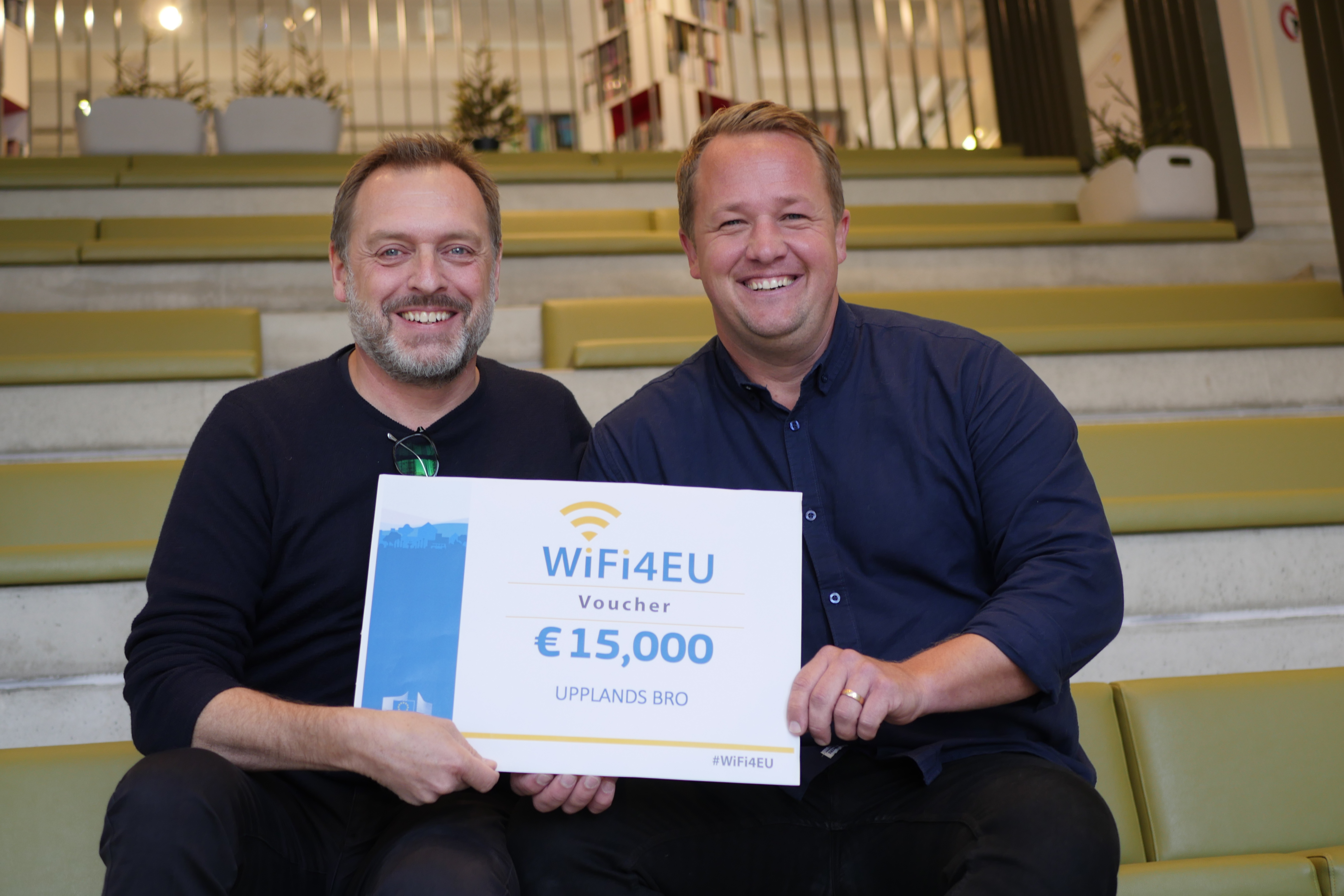 The installation process of the WiFi4EU network has been smooth for the municipality. The Council chose a Wi-Fi installation company that could not only offer a good service but also help the municipality understand the technical requirements included in the Grant Agreement signed with INEA, the implementation agency. Among the requirements, municipalities have to display clearly the WiFi4EU emblem in the portal and next to each Wi-Fi hotspot. "We followed the snippet guide point by point on INEA's website and that helped us a lot to set up the portal with the right visual identity", explained Rindefors.
The municipality initially planned to install hotspots in the centre, but then decided to invest in covering the surrounding areas to reach more citizens. The 14 WiFi4EU hotpots have been deployed to cover key indoor and outdoor public spaces across Upplands-Bro. The indoor hotspots are located in community centres, libraries, and the municipality reception and café, while the outdoor hotspots serve the bus and train stations, the main squares and the sports fields. The location choice was based on the demand for free high speed Wi-Fi access and the amount of people populating the area.
Now that the WiFi4EU network is up and running, Upplands-Bro is keen on spreading the news. The municipality recently organised a network launch party during the annual "Fest I Byn", a festival in the locality of Bro. "We are happy to be an example for WiFi4EU in Sweden, and happy to help other municipalities by sharing our experiences" concluded Mattias Rindefors, "the project brings Wi-Fi to 9000 cities with potential for millions to connect".