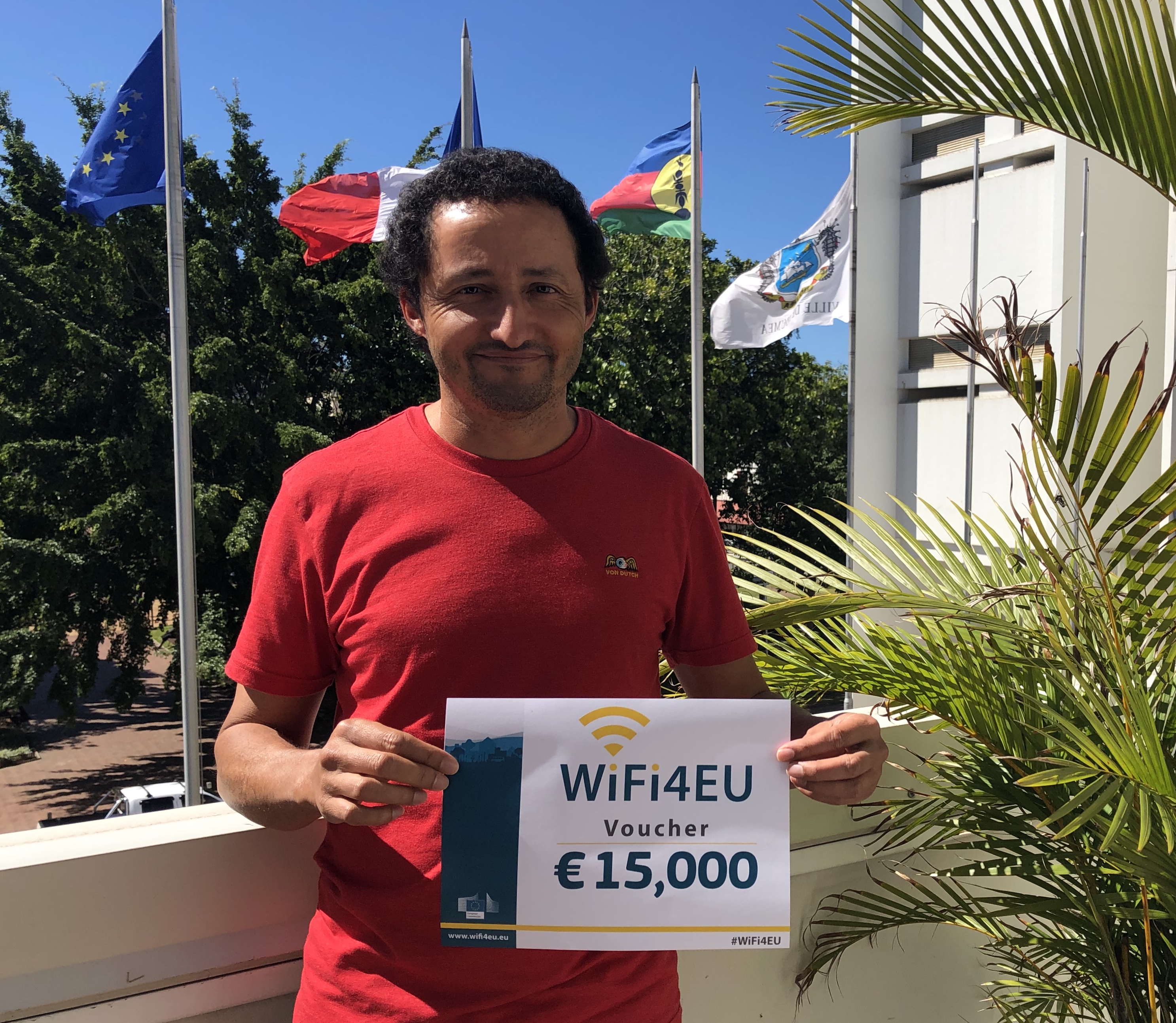 Aside from its rich natural heritage and breathtaking biodiversity, Nouméa's cosmopolitanism shines through its architecture, cuisine, and buzzing tourism scene. The EUR 15,000 WiFi4EU voucher comes as a perfect complement to the municipality's plan to improve their tourism and digital services while expanding the existing network.
Home to some 100,000 people, Nouméa is a rapidly growing tourist destination for hikers and water-sports enthusiasts of all ages. To learn more about how the municipality is channelling the WiFi4EU voucher towards inclusive connectivity and improved tourism services in the area, the WiFi4EU team spoke with Othman Joumady, Nouméa's contact point for digital policies
The municipality of Nouméa already features 28 free Wi-Fi hotspots, as part of a project that aims at bringing free internet access across the territory. Mr. Joumady revealed that, thanks to the WiFi4EU voucher, the local network is being upgraded and new hotspots will soon begin operation in key municipal sociocultural spaces, such as local museums and the multimedia library, or médiathèque.
In its application, the Local Council of Nouméa saw the potential for WiFi4EU's role as a catalyst to reduce the digital divide, complement the municipality's existing network infrastructure, and offer a connection for the growing number of tourists. With the voucher now in tow after the first call, Nouméa seeks to turn this potential into reality on the ground. 
As first step towards becoming a smart community, in 2018 Nouméa presented "Simply City", a mobile free application for locals and visitors staying in the city. The app gives useful integrated information and updates in real time regarding cultural events, public transport and shops timetables. 
The development of the free Wi-Fi network made possible by WiFi4EU will allow for more innovative services on the line of Simply City and much more, explained Othman Joumady, satisfied and happy to be part of the WiFi4EU programme.