Strategically located on the Northwest coast of Ibiza, Sant Antoni de Portmany is a Spanish municipality famous for its breath-taking sunsets and wide range of activities to discover. Seeking to learn more about the municipality's experience with the WiFi4EU initiative, Carlota Reyners Fontana, Head of Unit of B.1 Electronic Communications Policy in DG CONNECT, met with María García Riera, Councillor for General Services, Contracting, New Technologies and Institutional Relations.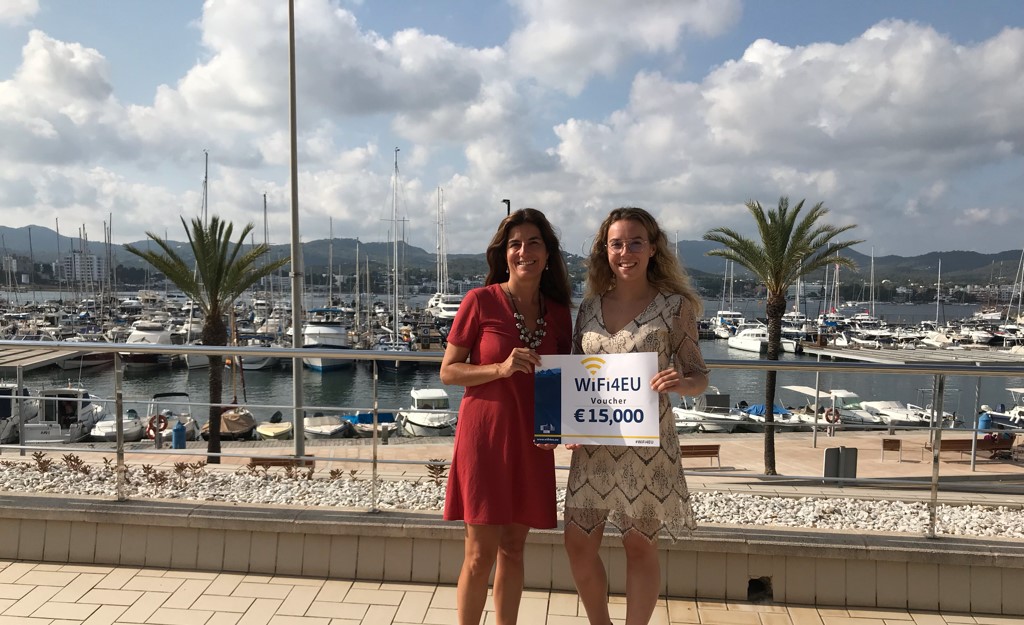 Second largest municipality in Ibiza, Sant Antoni has a lot to offer to citizens and tourists of all ages throughout the year. The WiFi4EU hotspots will not only serve the world-famous beaches, but also public spaces such as the football fields of Sant Antoni and Sant Rafel and the Social Center of Sant Rafel. In fact, the municipality has decided to focus efforts on equipping cultural centres and indoor spaces, which are a gathering place for everyone, from local youth to seasonal tourists. In these spaces, free Wi-Fi will benefit local associations and thus strengthen the local community, giving citizens the opportunity to promote their activities throughout the year and allowing them to adapt more easily to the "changing needs between winter and summer", explained María García Riera .
The municipality decided to register and apply for WiFi4EU when a neighbouring town suggested the programme and a supplier explained the straightforward process to the Mayor and the Local Council. The simplicity of the process and the availability of information, from list of suppliers to detailed guidelines, has convinced the municipality of Sant Antoni de Portmany to be part of the WiFi4EU community and encourage other municipalities to apply.
While equipping local communities and visitors with free public Wi-Fi connection, WiFi4EU is also bringing the European Union closer to the citizens of Sant Antoni de Portmany: "WiFi4EU is a way for citizens to see what Europe can do for them" said María García Riera. The Councilor and the other member of the Local Council are now keen to spread the word and encourage other municipalities to apply, highlighting how islands can benefit from the initiative!