The municipality of Bydgoszcz is a major cultural, industrial and educational center in the region of Kujawsko-Pomorskie, located in northern Poland. Between the rivers Brda and Vistula, the diverse architectural designs and the unique musical scenario of Bydgoszcz attract tourists all year round. The WiFi4EU voucher has allowed the municipality to renew their public Wi-Fi network while creating opportunities for the development of eServices for citizens and tourists.
Seeking to know more about the implementation of the EUR 15,000 voucher in Bydgoszcz, the WiFi4EU team spoke with Janusz Popielewski, Chief Information Officer. The city is not new to European initiatives and funds therefore the Local Council happily welcomed the European Commission grant for high-speed Wi-Fi connectivity. "The entire process was very simple for us. The competition rules were simple enough and everything was well described. It did not require filling in complicated applications, and the final payment was carried out without our mediation, which further simplified the entire process", explained Popielewski.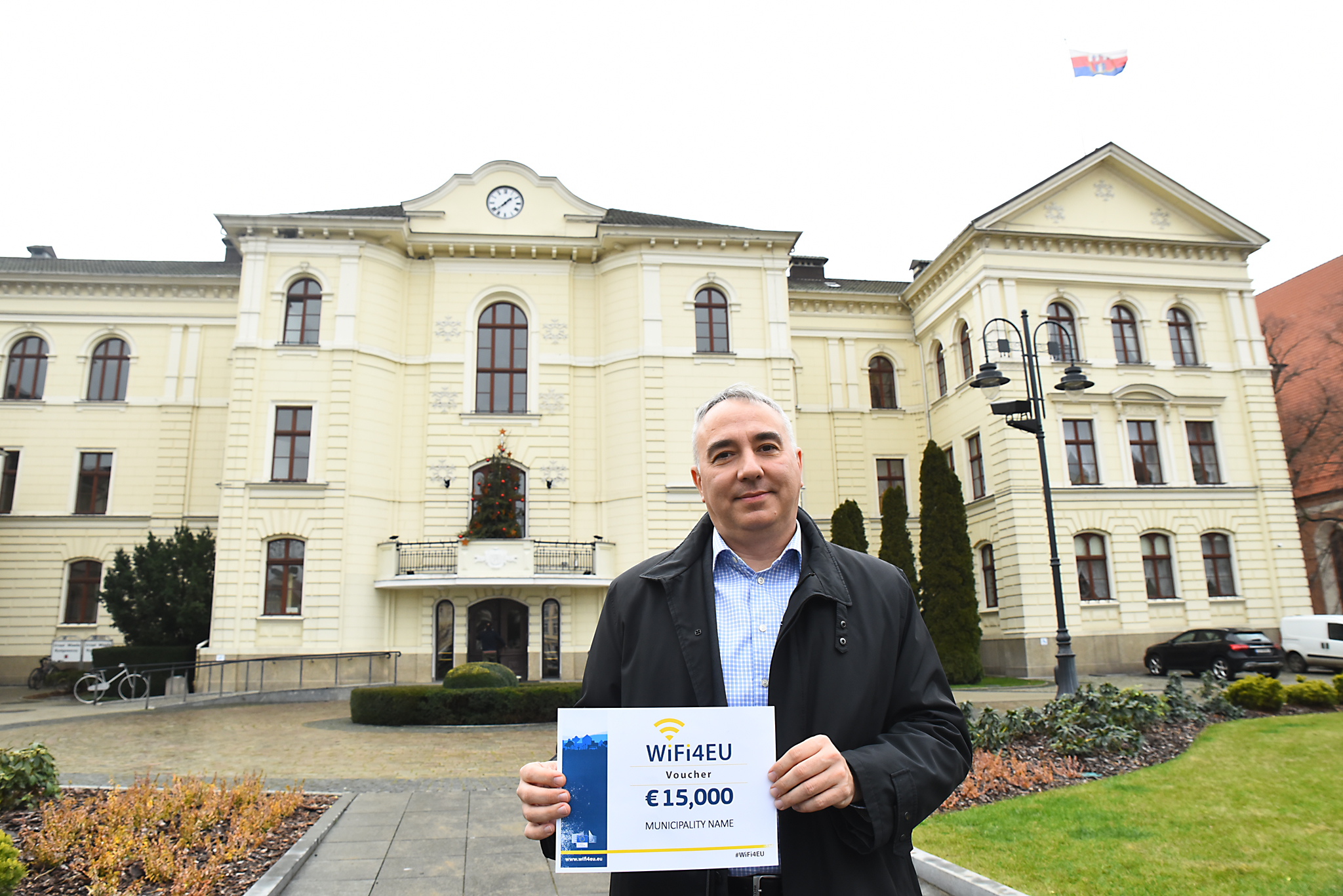 The WiFi4EU voucher won during the first call has been channelled towards the modernisation of the city's already existing public Wi-Fi network. The municipality largely invested in a network able to cover relevant indoor and outdoor areas throughout Bydgoszcz.  Thanks to WiFi4EU and the municipality's additional funding, a total of 90 access points were purchased and located in the territory. According to Popielewski, the location of the access point was determined by the desire to replace the Wi-Fi infrastructure already in place and offer tourists an alternative to mobile connection. "This initiative is important for visitors who receive one standardized name for a wireless network all over Europe and do not have to wonder which network they can safely connect to", highlighted the Chief Information Officer.
With a freshly renovated Wi-Fi network, the municipality is now planning the next step: "We are working on a city application that allows residents to report problems related to the functioning of urban infrastructure". Satisfied with the implementation process and the opportunities ahead, the Local Council of Bydgoszcz encourages other local governments to take advantage of the initiative of the European Commission and apply for a WiFi4EU voucher.