Registration for the visits will take place in the Austrian Village on a first come first serve basis.
The meeting point will be at the Entrance of X5.
In the WAALTeR project, the Viennese Active and Assisted Living (AAL) testing region, existing prototypes and solutions are combined to build an integrated AAL system solution. The main areas addressed are social integration, security, health and mobility. In the WAALTeR demo apartment, run by the Johanniter, visitors can try out AAL products tested in WAALTeR and beyond, e.g. fall detector, activity monitoring and security systems, safe motion watch, WAALTeR Tablet and other smart home technologies.
Schedule:
5 December: 9:00-12:00, 10:00-13:00, 11:00-14:00, 14:00-17:00 and 15:00-18:00 
The production of industrial goods will function quite differently in the future. The pilot factory of the Vienna University of Technology is researching how intelligent production works. Today, industrial production is becoming ever more complicated and networked. In the future, individual production steps will no longer be viewed separately; all areas of production will be networked and coordinated with each other in terms of information technology. The Vienna University of Technology is now taking an important step into the new age of production – in the pilot factory of the Vienna University of Technology, research and testing will be carried out into what the industry of tomorrow should look like.
Schedule:
4 December: 16:00-19:30
5 December: 10:00-13:30 and 16:00-19:00
"Smarter Together" is the joint Smart City Lighthouse project of Vienna, Munich and Lyon. It is co-funded by the EU as part of the Horizon 2020 research program. In selected districts, technical and social innovations as well as innovative processes contribute to sustainable urban renewal, and consequently to the achievement of the UN climate goals. In addition, the project promotes a positive social dynamic. In Vienna, projects include trend-setting residential refurbishments with innovative energy solutions including an e-car sharing, as well as the systematic involvement of the citizens in SIMmobile, Smarter Together's mobile urban participation lab. The 90-minute walking tour takes place outdoors.
Schedule:
4 December: 13:30-16:30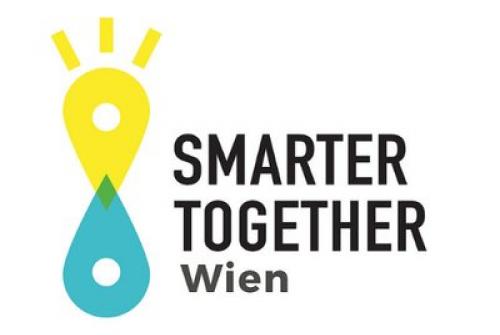 Exhibition 1: medien.welten 
Across approximately 2,500 m² of exhibition space, media.worlds construct the history of media since modern times. The exhibition is subdivided into two development strands: communication media and storage media. On one side, the development of the post, telegraph, telephone, radio and broadcasting networks can be seen, and on the other the development of image, sound and print media, as well as data-processing media. In addition to almost 1,000 historical exhibits, the exhibition also presents on computer terminals historical content such as radio and television features, shellac recordings, series of photographs and film excerpts.
Exhibition 2: Work and Production_thinking_ahead  
The visions, ideas and notions about the future of work and production range from promising concepts that lastingly optimise the world of work and production to dystopian images of a future in which human beings lose their place in a world packed with technology. The 'Work and Production' exhibition explores these topics as part of thinking_ahead_, in the form of a special exhibition, a new exhibition space in the 'In Work' exhibition area, and an interactive lab.
Schedule:
4 December: 15:30-19:00 
5 December: 11:00-14:30 and 16:00-19:00