As part of the Digitising European Industry (DEI) policy, major investments have been done in setting-up a Large-Scale Pilot (LSP) programme in order to support societal challenges in areas such as healthcare, agri-food, mobility, and smart cities and communities. As regards the LSPs, pilots are set up that make use of digital platforms, develop prototype applications on top of the platforms, and validate the platforms in real-life use cases. The LSPs are innovation actions with the ultimate goal of demonstrating the benefit of deploying digital technologies in different sectors. In the agricultural sector, three LSPs have been funded in total: IoF2020, DEMETER and ATLAS. DEMETER and ATLAS are in their early stages, but the concrete results of IoF2020 are still of interest to those in the industry.
Internet of Food and Farm
Funded by the Commission's Horizon 2020 programme, IoF2020 is an LSP that was launched in January 2017, this time focussing on facilitating the uptake of the Internet of Things (IoT) in food and farming across Europe. Receiving almost €30 000 of EU funding, this pilot brings together two ecosystems – agri-business and advanced ICT suppliers – that have both helped when it came to boosting digital innovation in the sector. The project is farmer-centric and as such is driven by 33 uses cases in 5 different agricultural sub-sectors known as "trials" (arable, dairy, meat, vegetable and fruits). Two open calls were launched by IoF2020; the first focussed on increasing the coverage of the use cases over Europe, and the second concentrated on improving applications and introducing the latest technologies to the sector. Both calls have also been stimulating for the ecosystem, whilst also validating the re-usability of various components between use cases in the same sub-sectors.
The IoF2020 project's use of open source cloud platform FIWARE has been substantial when carrying out use cases, as it promoted a fair and ethical data exchange governance between the parties involved. IoF2020 is organised in five trials (sub-sectors) that have resulted in many synergies between the different cases, particularly in arable, dairy and meat farming. The LSP stepped into a phase where its various use cases worked on systems, frequently using apps that had already been developed during previous phases. One of the cases that uses agricultural machine builders was able to make excellent progress on the standards and interoperability of their machinery, seeing a 10% overall decrease in fuel consumption and a 10% increase in soil fertility as a result, triggering the ATLAS proposal.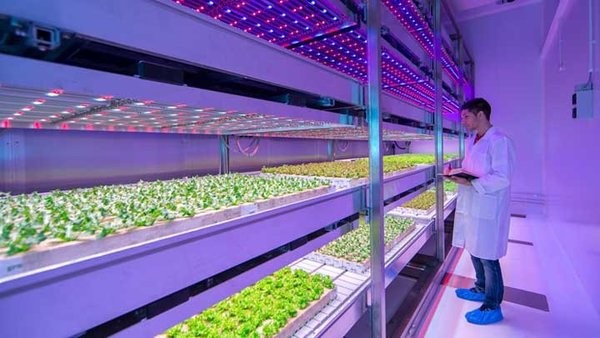 Creating trust with digital platforms
IoF2020 was not specifically designed for data sharing, due to the fragmentation of sectors, regions and types of farming, but it did trigger the launch of other initiatives of the same kind, such as one use case carried out by the Flemish government's Institute for Agricultural and Fisheries Research (ILVO).
Trust between parties participating in digital projects is a key condition where national and regional governments can play an important role, by providing clear legislation on collaborative business models, financial assistance and common governmental data interfaces and standards. Already involved in some data-intensive IoF2020 uses cases such as pig farm management, ILVO saw the need to share agri-food data with mutual trust between different parties. The EU Code of Conduct on Agricultural Data Sharing provides the necessary guidelines for sharing such data with the farmer as the data originator, and combined with the help of some main agricultural actors in the sector, ILVO began to build a safe, efficient, transparent, and neutral data-sharing initiative.
Thanks to the European Regional Development Fund, ILVO launched the DjustConnect platform last year: a public-private partnership and data-sharing initiative that facilitates the exchange and reuse of data, supports the creation of information, improves existing workflows, and provides new business opportunities in a data-driven ecosystem, trusted by all relevant actors. The platform investigates technological and organisational means to assist businesses and farmers in achieving digital sovereignty; the ability to decide exclusively concerning the usage of data as an economic asset.
Towards the end of February 2020, DjustConnect was used for a business case that concentrated on decreasing the administrative burden in food safety and integrated chain monitoring. Several governmental organisations and dairy companies participate in this as data providers and consumers.  In this case, DjustConnect showed how it is possible to increase the economic resilience of farms and allow dairy farmers to act as data originators and providers, so as to participate in the data economy without losing the ability to control their data as per the Code of Conduct in agricultural data sharing. Meanwhile, the platform is currently rolling out in other sectors and supporting various new use cases and applications.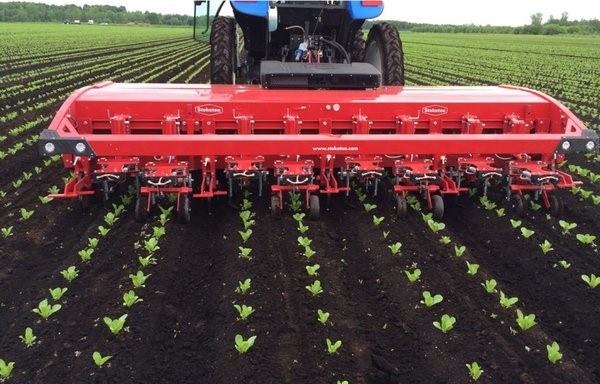 There is still work to be done
The establishment of IoF2020 was a step in the right direction for the European agricultural sector. It enabled the creation of a catalogue of solutions that have been implemented in the agri-food sector. It contains descriptions of each solution, identifying each specific problem solved and details about its validation, with real stories from end-users who have adopted the solutions. This IoT catalogue with all of its reusable components is just one example of a key, tangible result that the LSP has to offer.
The digitisation of agriculture will provide many benefits to the sector in question, such as reducing the impacts that farming currently has on the environment. But we are also likely to see some negative aspects of digitisation, due the ICT community still being very much in an over-selling mode and having the tendency to make claims that have not yet been validated.