The Innovation Luminary Awards 2016 aims at honouring thought-leaders in modern innovation from a range of fields, and acknowledge innovators who demonstrate courage, have enquiring minds and are pioneers of innovative thinking.

On Monday evening May 23rd, after a tour in three canal boats to enjoy the City of Amsterdam, 200 guests were welcomed at the Luminary Award Ceremony which took place at the beautiful Posthoornkerk in Europe's 2016 iCapital Amsterdam. Members of the Open Innovation Strategy and Policy Group (OISPG) presented the winners by listing their achievements in innovation in a number of high-level speeches.
The Innovation Luminary Awards Ceremony is kindly supported by Dublin City Council. Peter Finnegan, Director Office of Economy & International Relations at Dublin City Council sent a video greeting to the guests of the Gala Dinner.
The design of the Innovation Luminary Award is inspired by a Lighthouse as a beacon of direction, clarity and confidence.It incorporates four waves above the engraved base to represent waves of innovation, focus, collaboration and dissemination. These waves also represent the four strands of the Quadruple Helix of Innovation. The Award reaches skyward through an elegant taper to signify the heights the recipients have reached in their respective fields. Because the Awards were 'born' in Dublin, Dublin City Council have sponsored and commissioned this year's Awards. The Awards carry the Celtic Triskelion symbol highlighting Dublin's commitment to Innovation.
Photo credits: Kim Ekman
Innovation Luminary Awards winners 2016 
Category "Innovative Enterprise Models": Professor Ikujiro Nonaka, Hitotsubashi University
Watch Professor Nonaka's acceptance speech.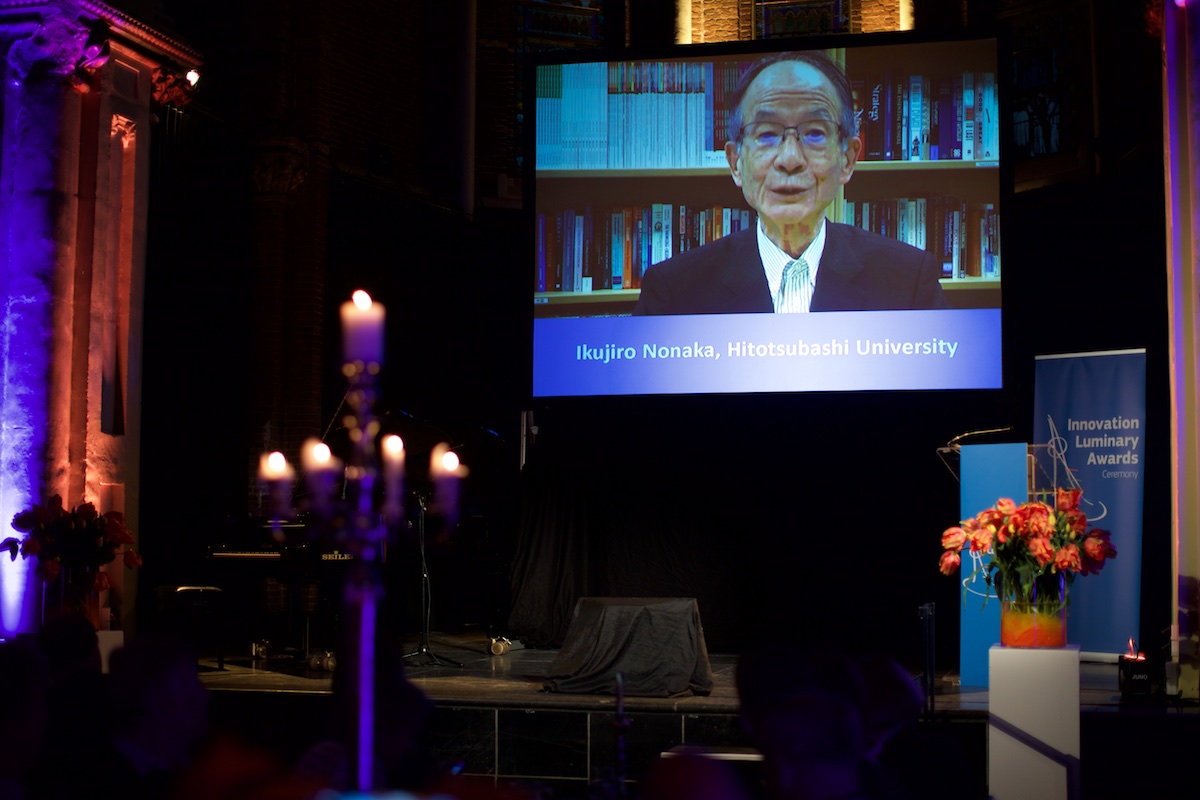 Category "Open Innovation Infrastructure Creation": Tuija Hirvikoski, Chairperson for ENoLL, on behalf of the Living Labs movement
Read ENoLL's press release and watch Tuija Hirvikovski's reaction after receiving the Award.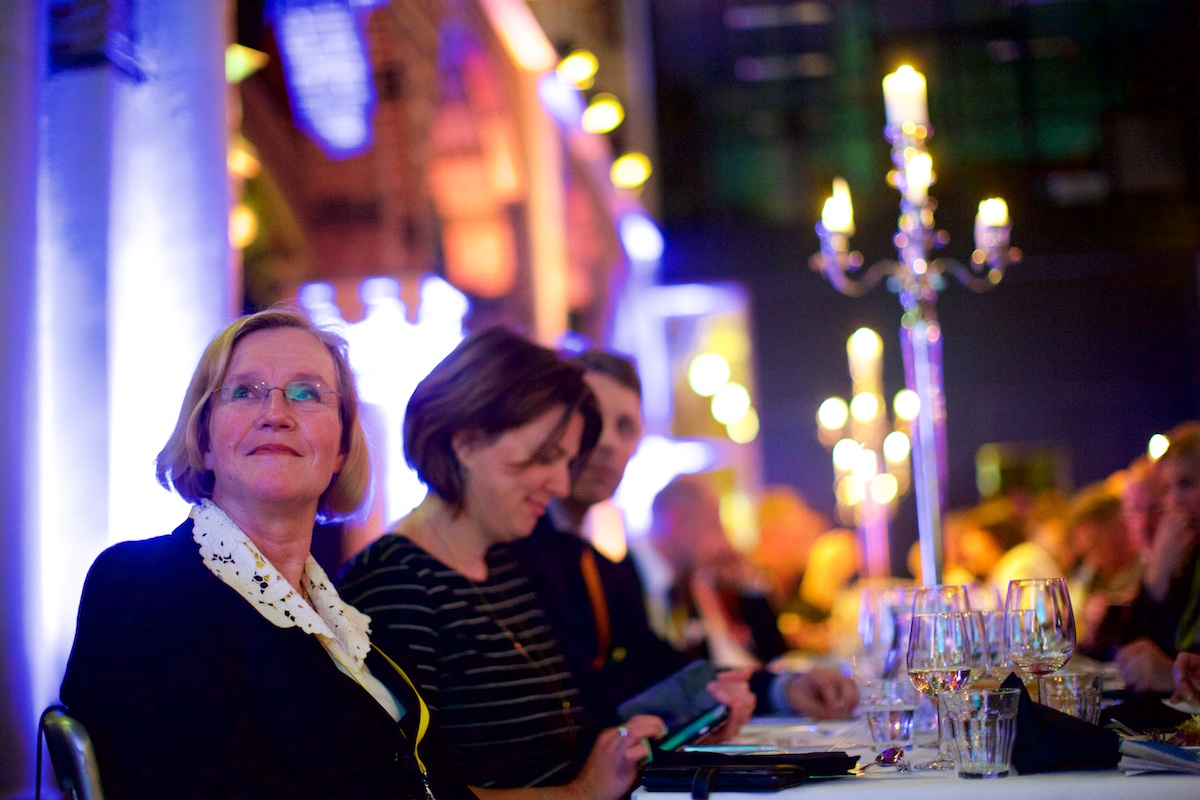 Category "Business and Ecosystem Reshaping": Henk van Houten, Philips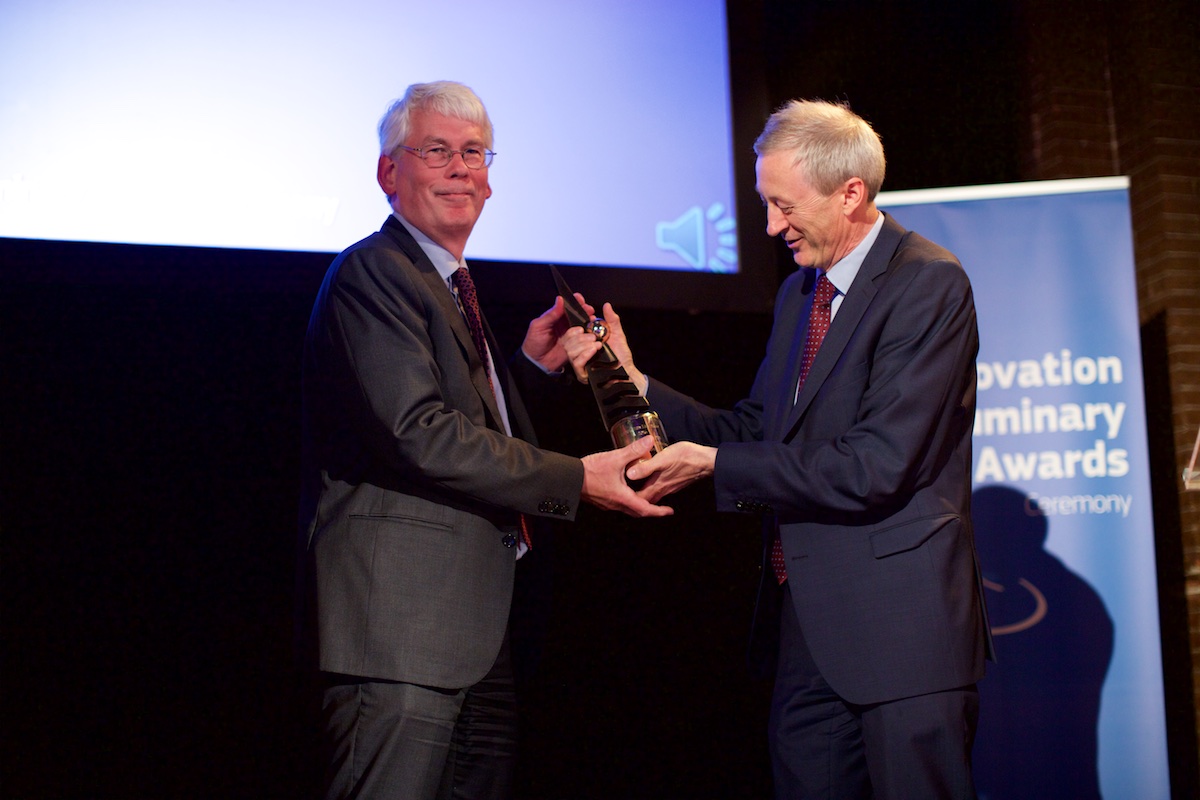 Category "Servitization of Innovation": Mark Bailey, Rolls Royce
Watch Mark Bailey's video message.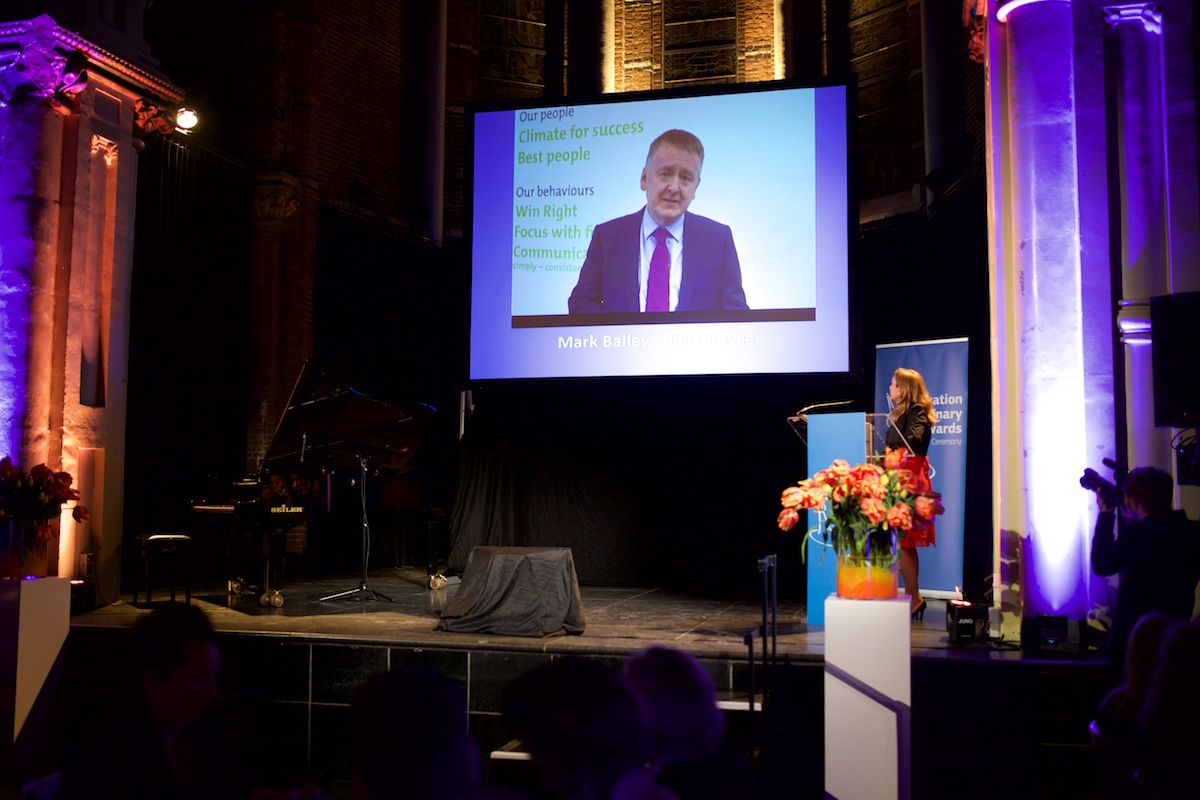 Category "Engaging Open Innovation Communities": Marleen Stikker, founder and chair of Waag Society
Read Waag Society's press release and find out why Marleen Stikker feels honoured to receive the Innovation Luminary Award.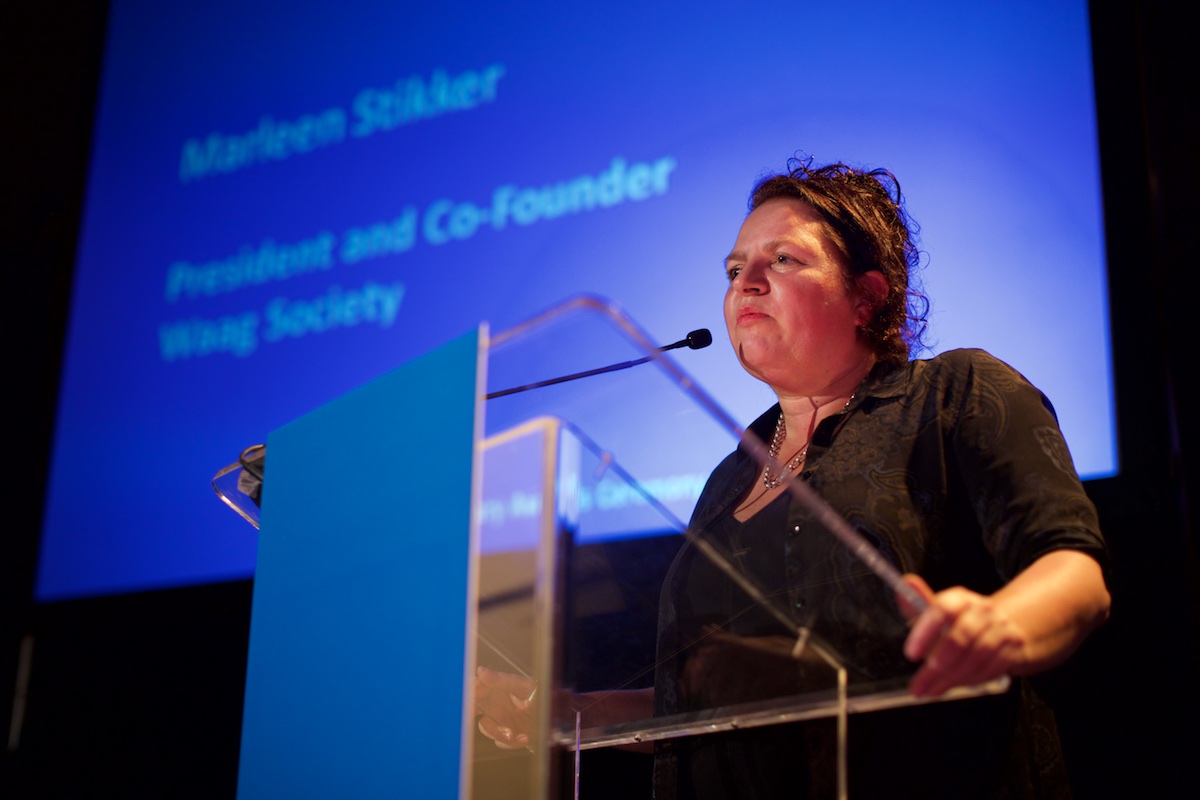 Category "Creative Innovators": Michela Magas, Stromatolite
Michela places music as a social glue that brings together people from all areas of interest, and provides a test case for innovation in areas as diverse as neuroscience, forestry and microcomputing.
This is what Michela Magas said after receiving the Innovation Luminary Award.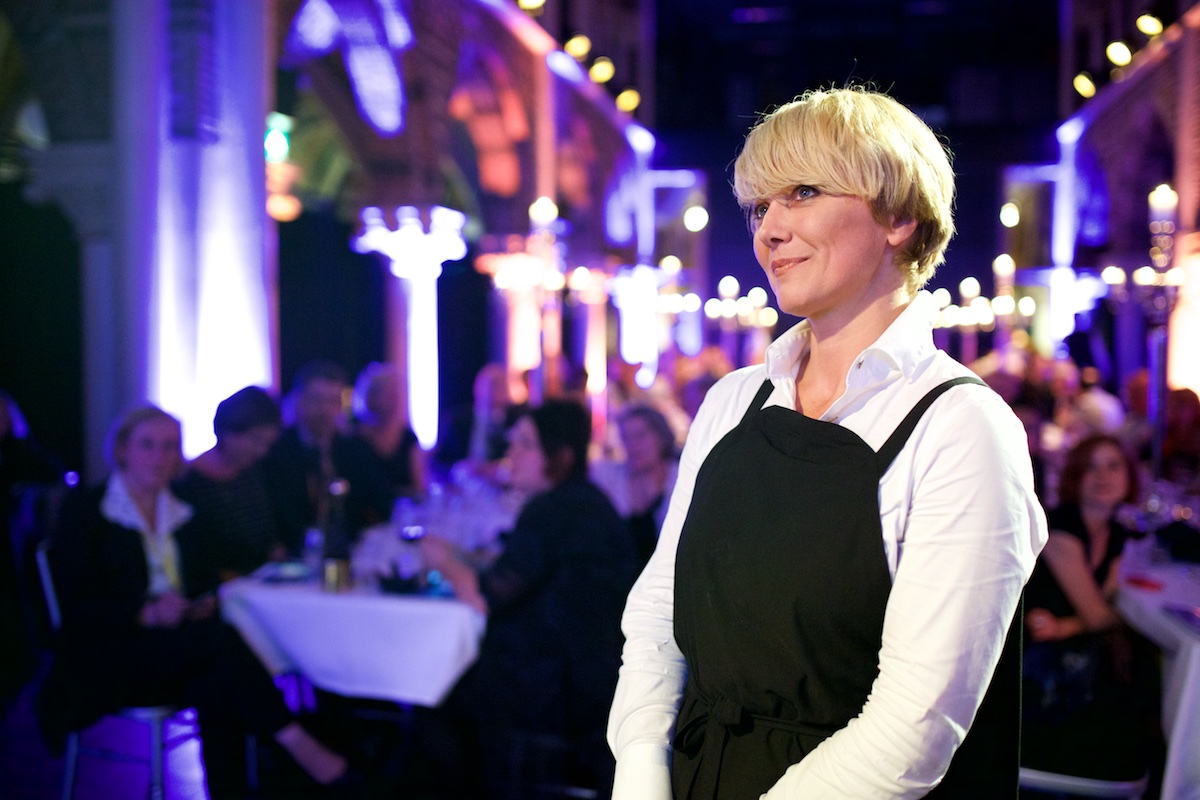 Background information
The Innovation Luminary Awards Gala Dinner is part of the annual Open Innovation 2.0 Conference which in 2016 was co-organised by the European Commission DG CONNECT's Open Innovation Group (OISPG) together with Intel Labs Europe, Committee of the Regions, CGI, Amsterdam University of Applied Sciences, City of Amsterdam, and kindly supported by Dublin City Council.
Audiovisual material
Photos of the Luminary Award Ceremony and Dinner and of Open Innovation 2.0 Conference are generously shared by photographer Sebastiaan ter Burg.
Videos from the event can be found on the OISPG Youtube channel