What do you expect to achieve in this project? 
The Human Brain Project (HBP) is seeking to accelerate the quest towards a greater understanding of the human brain and its diseases, and to simultaneously drive brain-inspired innovations in computing and technology. To this end, neuroscientists, physicians, computer and robotics experts work together to build a unique ICT-based infrastructure for brain research.
Among the objectives successfully pursued with this approach are:
1) Analysing the brain's complexity with the help of powerful computational resources and new brain atlases;
2) Deriving better diagnostics and treatments for neurodegenerative diseases, mental illness, blindness, coma, paralysis, epilepsy;
3) Using neuroscientific knowledge for brain-inspired computing, neurorobotics and artificial intelligence.
Presently just over half-way through its 10-year life, the Human Brain Project is already delivering significant results.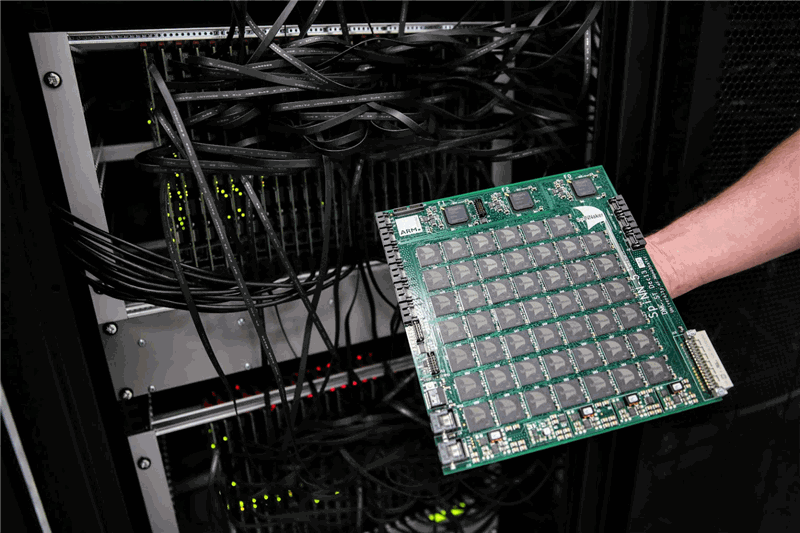 Two recent applications of HBP science are particularly notable. In a research effort contributed to by the HBP Neurorobotics Subproject, a group of Swiss scientists and physicians at École polytechnique fédérale de Lausanne (EPFL) and Centre hospitalier universitaire vaudois (CHUV), led by Prof. Gregoire Courtine, have invented technology that enables paralysed patients to walk using a prosthetic that stimulates nerves in the spine. Another part of HBP, led by Prof. Viktor Jirsa of Université d'Aix Marseille, France, has developed a new method of improving the success rate of epilepsy surgery, which is about to begin a clinical trial in January 2019. Both medical breakthroughs make use of personalised computer models of the nervous system to assist in the treatment. Representatives of both projects will be attending the conference as part of the HBP delegation.
How will European citizens benefit from this project, both from its technology developments as well as the scientific breakthroughs it is achieving?
For European citizens, the HBP vision of connecting brain science and information technologies, and having both sides benefit from the collaborations, has produced many successes.
Advances in several areas of brain medicine have been driven by HBP's infrastructure, with critical brain data made available via the HBP Brain Atlases and Medical Informatics Platform. Promising approaches to treating both central nervous system lesions and epilepsy have been developed based on personalised computational models of parts of the brain and spine, with the epilepsy approach entering a major clinical trial in January 2019. First therapeutic drug candidates have been identified using a combination of information technology, computer simulation and AI.
In brain-inspired "neuromorphic" computing, two out of the four most advanced systems worldwide are in development within the HBP, putting Europe in a highly competitive position in this rapidly evolving area of research and innovation. HBP teams also work on transferring principles of biological learning to new "biologically inspired artificial intelligence". With these emerging technologies, some of the current traditional computing and AI limitations (in particular those associated with running into Moore's law constraints) may be solved in the future.
Is EU funding important for the European research? How has it contributed to your projects/careers/success?
Brain science, medicine and information technologies face challenges that make them ideal partners for one another. Understanding the human brain's complexity and deriving progress for medicine and neuro-inspired technology are goals that profit from convergence of these fields in a systematic manner. By selecting the HBP as a FET Flagship, Europe has enabled the concerted effort needed to realise this synergy, and has pioneered a large-scale approach in investigating the brain, as exemplified in the many national brain initiatives that have since been announced all over the world, following in the HBP's footsteps.
The FET Flagship status has provided us with the necessary long-term perspective and funds to develop a truly new, multinational European approach, connecting more than 120 institutions throughout the EU into a highly diverse collaborative consortium with a timeframe of ten years. 
The EU funding of the Human Brain Project has enabled its Consortium to address and solve systemic challenges that would have been insurmountable for any single institution, or laboratory, or with a regular project grant.
The HBP is a leading player in global large-scale neuroscience and recently hosted the first meeting of the International Brain Initiative in Geneva. The HBP has shown that such an investment by the EU leads to leveraging existing Member States science investments and laboratories to enable new collaborative and open science.
What are you going to exhibit at ICT2018? What should visitors expect to see/experience upon visiting your booth?
The HBP booth at ICT 2018 is set up as an open space, with stations for visitors to walk through and interact with our exhibits. At the booth you will meet HBP experts who are available to discuss project highlights. Several leading scientists of the HBP consortium will be at the conference and available for interviews.
On arrival, a video will introduce you to the human brain, its extraordinary complexity and outline the importance of brain research and understanding the brain for medicine, science, innovation and research.
The Human Brain Project exhibit will then highlight several components of our work including:
The HBP Brain Atlas and the Joint Platform;
Recent achievements in improving epilepsy care through brain simulation technology;
The HBP Medical Informatics Platform which is connecting hospital data sets across the EU;
Neuromorphic computing systems inspired by the brain;
 The HBP-ICEI supercomputing infrastructure being built by the project;
 Neurorobots;
 Information on HBP's ethical research, education program, innovation engine and partnering opportunities.

David Mzee is now able to step on his own - even without stimulation. © EPFL / Jamani Caillet
More information
Neurotechnology
HBP research contributes to breakthrough neurotechnology for treating paralysis
Improving epilepsy care: HBP researchers involved in major clinical trial
Open Day Speaker Pieter Roelfsema: Reading and writing the mind with brain implants
HBP Brain Atlasing
Understanding autism: novel brain imaging study challenges the dominant explanation
Neuromorphic Computing
Breakthrough in construction of computers for mimicking human brain
High Performance Computing
The pioneering partnership of Supercomputing and Neuroscience in Europe
International Collaboration and Ethics
The HBP and Global Neuroethics
Videos
Watch: Data integration and interactive use of HBP`s brain Atlas systems
Watch: Video from the HBP Open Day 2018
Animation – the scale of the brain in 90 seconds
Watch: Exploring the societal implications of new brain science
Social media
Twitter:
Facebook:
https://www.facebook.com/humanbrainproj/
LinkedIn:
Related documents: