The third HBP Teaching Cycle began on 29 November 2018, and will offer four non-specialist online courses: Neuroscience, Brain-Related Medicine, Computer Science and the new addition on Cognitive Systems. This recent course aims to introduce the theory of cognitive systems from a computational-neuroscientific standpoint, with a focus on robotics.
Two modules focus on transversal competencies; the one on Research Ethics and Societal Impact explores various implications that have arisen during the development of certain research disciplines, such as ethics of robotics, dual use, ethical ICT issues, big data & individual privacy, and the presence of animals in research. The module on IPR, Translation and Exploitation of Research will cover concepts such as intellectual property and encourage students to become more innovative in their works.
ECTS credits will be awarded by the Medical University of Innsbruck, Austria. Participants can successfully complete the courses by watching video lectures, attending at least one physical workshop and passing the relevant exams.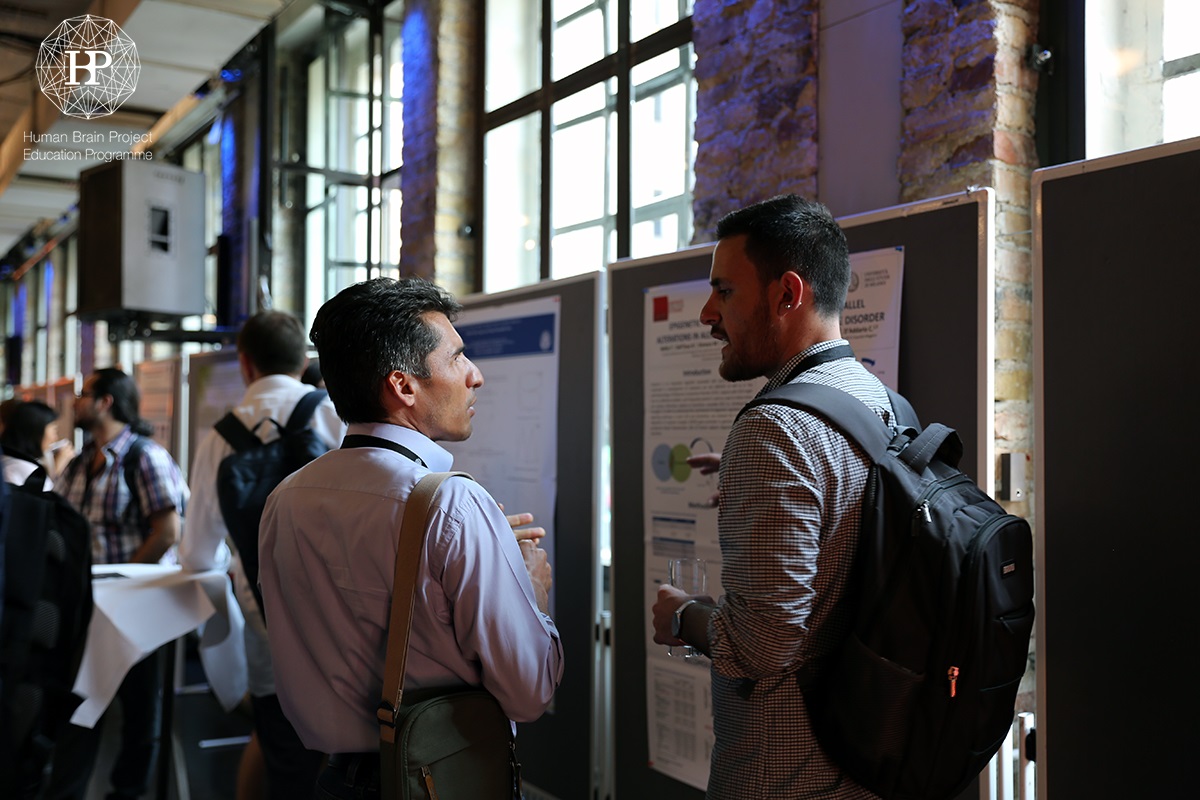 The six workshops taking place over the course of 2019 are as follows:
22-24 May 2019 | Madrid, Spain
Scientific Chair: Gonzalo León Serrano (Universidad Politécnica de Madrid)
27-28 June 2019 | Munich, Germany
Scientific Chair: Alois Knoll (Technical University of Munich)
1-3 July 2019 | Innsbruck, Austria
Scientific Chair: Christoph Schwarzer (Medical University of Innsbruck)
3-5 July 2019 | Innsbruck, Austria
Scientific Chair: Illana Gozes (Tel Aviv University)
9-11 July 2019 | Jülich, Germany
Scientific Chair: Abigail Morrison (Forschungszentrum Jülich)
26-27 September 2019 | Graz, Austria
Karin Grasenick (convelop)
More information:
Please visit the official website of the Human Brain Project.