Why these two languages? Because small and medium-sized enterprises (SMEs) want them!
Nearly 3,000 SME indicated their language needs through a public consultation organized by the European Commission.
In addition to the already available languages (24 EU official languages, Icelandic and Norwegian) SMEs top needs are:
Russian,
Chinese,
Arabic.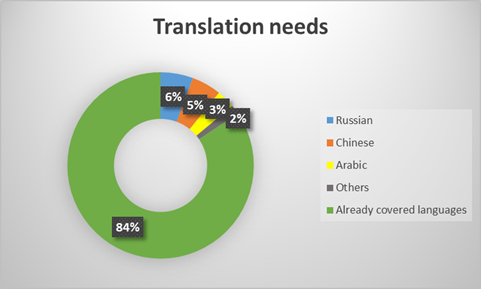 eTranslation is offering free automated translation across 28 languages to:
EU institutions,
SMEs across the EU,
national public administrations,
Connecting Europe Facility's projects.
eTranslation does not aim to replace the unique expertise of human translators, but it can help overcome language barriers by providing a gist of the documents.
Express your views of what languages, tools and developments you need in the ongoing 2020 survey.