Concrete steps towards cooperative, connected and automated EU roads
Commissioners Oettinger, Bulc and Gabriel were delighted to welcome commitments from Member States and industry to the testing activities on a set of connected cross-border roads. These sections are:
Metz-Merzig-Luxembourg
Rotterdam-Antwerp-Eindhoven;
Porto-Vigo and Merida-Evora (corridor Lisbon – Madrid);
The E8 "Aurora Borealis" corridor between Tromsø (Norway) and Oulu (Finland);
The "Nordic Way" between Sweden, Finland and Norway.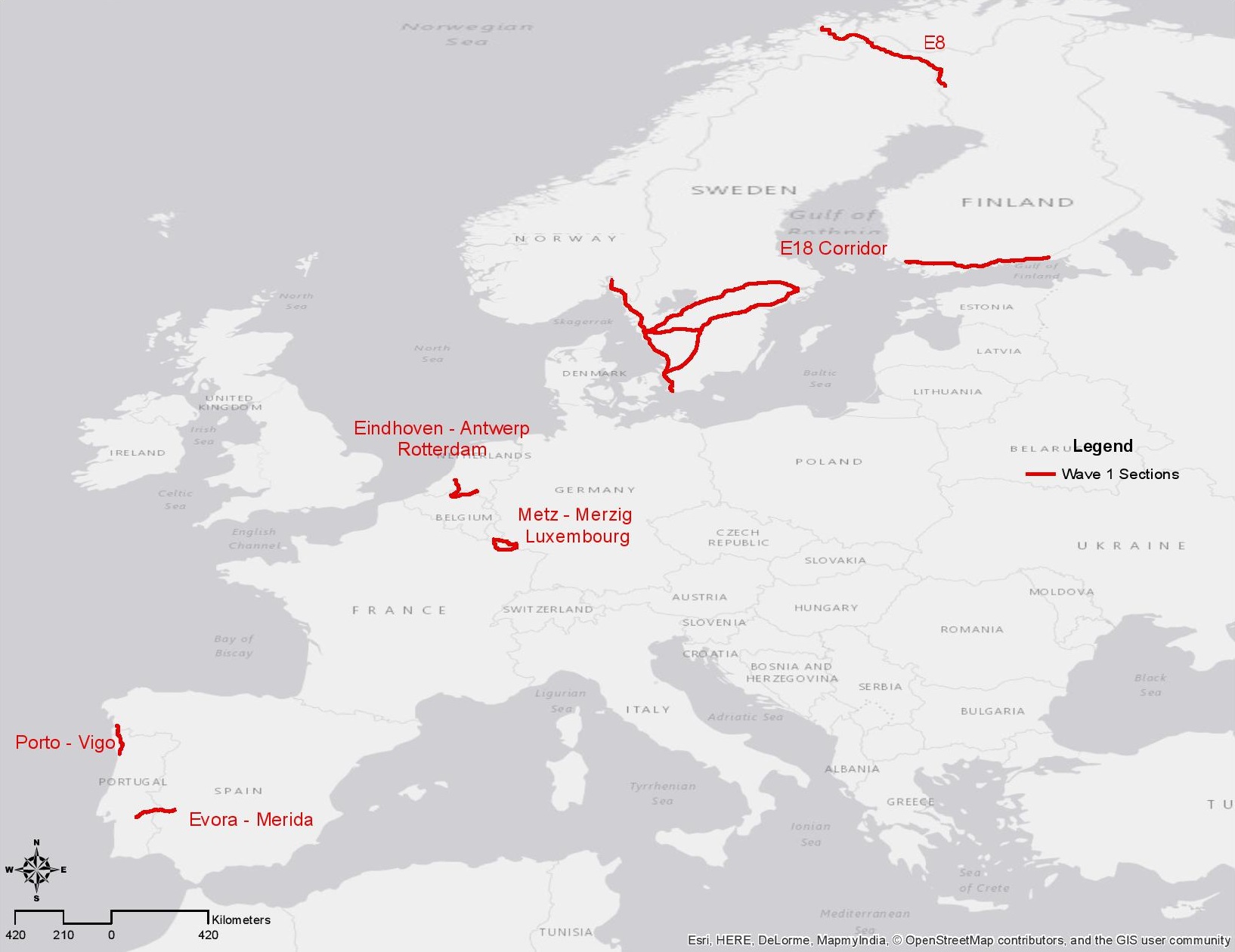 Download the map in a pdf version
Copyright: European Commission
Background
On 23 March 2017, 27 Member States plus Norway and Switzerland upon invitation of the EU Commission signed a Letter of Intent committing to work together on large scale testing and demonstrations in the area of connected and automated driving. This Letter of Intent addresses the digital aspects, such as connectivity, spectrum, data, cybersecurity, artificial intelligence etc.
Under the Dutch Presidency, in April 2016, the EU Member States also signed the Declaration of Amsterdam on Cooperation in the field of connected and automated driving. The Declaration establishes shared objectives, a joint agenda and proposes actions for both Member States and the Commission. It does not have a formal governance structure but the intention is to meet at a high-level once or twice a year under a rotating chairpersonship. The last meeting took place on 14 and 15 September 2017. In their conclusions Member States entrusted the Commission with setting up a task force to develop a European approach to testing.
Related documents