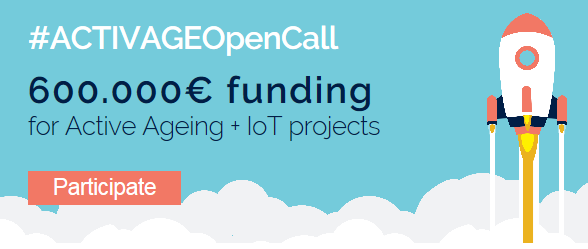 If you want to be informed about the ACTIVAGE open call and receive the newsletter, please register on the website
Relevant information
Aim: implement and deploy mature IoT solutions using the current European deployment sites' IoT ecosystem for testing, demonstration and initial market take-up.
Target: SMEs, start-ups and Mid-Caps.
Budget: 600.000€, with a maximum of 10 projects funded.
Deadline: October 31st 2018 at 5 pm CET.
Project duration: 12 months starting on January 2019.