World Skills
Leipzig, Germany, 02-07/07/2013
---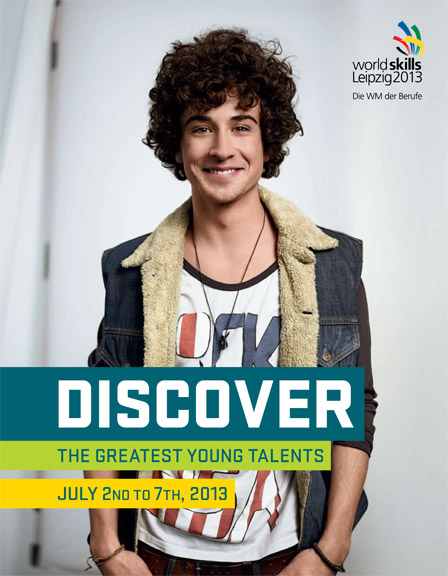 Are you eager to discover your strengths and talents?
You still don't know what career to choose?
Do you want to know more about opportunities to advance your education and training?
Join us at the international Worldskills Leipzig 2013. You will have a chance to meet more than 1,000 young professionals from all over the world, who will compete in 46 skills. You will discover how interesting it can be to work in the industry, craft and services sectors.
Youth on the Move will share a stand with BiBB, the German National Agency managing the Leonardo da Vinci programme for vocational education and training, to answer your questions and provide information on EU-funded programmes. The stand will be animated by presentations and informal open chats on Europe and there will be plenty of opportunities to find out more about the new Erasmus for All programme.
Commissioner Androulla Vassiliou will attend the event and on July 2 she will launch the European Alliance for Apprenticeships, together with Commissioner László Andor and German Minister for Education and Research Johanna Wanka.
Don't miss this opportunity!
When : July 2-7, 2013
Where: Leipzig Trade Fair - Leipziger Messe, Messe-Allee 1 - 04356 Leipzig - Germany
Download programme

[3 MB]

Keep up with the latest developments of the Youth on the Move campaign by following: Youth on the Move on Facebook and Twitter @YoM.
---
Pictures from the event
---
Other events