Youth on the Move in Thessaloniki
Thessaloniki, 22-25/09/2011
---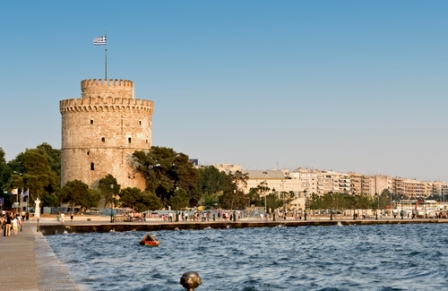 Location
Place: Aristotelous square
Town/City: Thessaloniki
Country: Greece
Description
The European Commission Representation in Greece invites you to participate in the "Youth on the Move" event in Aristotelous square from 22 to 25 September 2011.
Ten thematic stands will be available in the "Youth on the Move" tent, with the participation of representatives of Ministries and other organizations implementing projects in the fields of education and employment in Greece, the Municipality of Thessaloniki, as well as the EC Representation and the European Parliament Information Office in Greece.
At the same time, entertaining events and activities will be organized outside the tent. The visitors will have the opportunity to paint on the wall of expression, under the guidance of a well known greek graffiti artist and have fun with dancers of hip hop, break dance etc.
Come and visit the Youth on the Move event on the following opening days:
Thursday 22 September: 12:00-20:30
Friday 23 September: 10:30-20:30
Saturday 24 September: 10:30-20:30
Sunday 25 September: 10:30-18:30
The Opening Ceremony will be held on Thursday 22nd of September at 11:00 a.m.
---
Pictures from the event
---
Other events