Youth on the Move: Making it Happen
Antwerp, 17/05/2011
---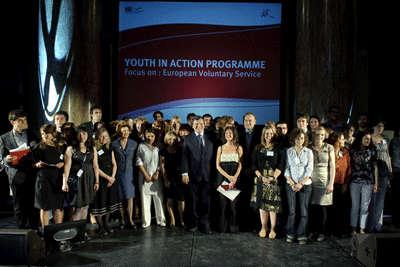 Location
Address: Congress Centre of the Royal Zoological Society
City: Antwerp
Country: Belgium
---
Video
---
Description
Commission President José Manuel Barroso and Commissioner Androulla Vassiliou took part in a debate with around 200 young people in the Belgian city of Antwerp (2011 European Youth Capital) on the priorities of the Youth on the Move strategy. The focus was on the quality of higher education, the promotion of learning mobility, and how to help young people to develop their employability and entrepreneurship skills. Discussed were also the latest Eurobarometer results on youth which revealed that half of young people in Europe are keen to work abroad in another European country, but lack of cash discourages many of them from taking a first step towards this. The debate was part of the European Youth Week (15-21 May 2011).
President Barroso said: "No plan for the future can succeed without taking due account of the aspirations and needs of young people. That is why developing the potential of our young people is a central pillar of the European Union's plans for 2020 and beyond. The future starts now."
Commissioner Vassiliou said: "In today's Europe knowledge of other countries, other cultures and other languages has never been more important. Facilitating mobility is at the heart of Youth on the Move and is one of my key priorities going forward."
Three outstanding European Voluntary Service projects granted by the Youth in Action programme have been awarded during a ceremony. The projects showcase achievements of youth volunteering in three categories: Global Society, Innovative Society and Inclusive Society.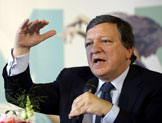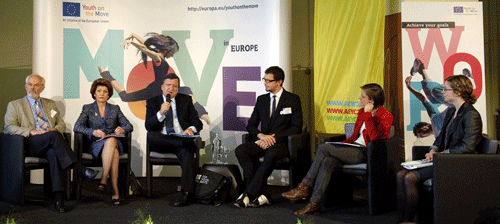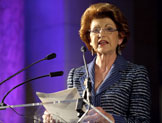 More information
Programme
You can find the latest programme here.

[590 KB]
---
Pictures from the event
---
Other events