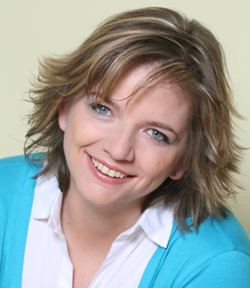 Statement
It's a great pleasure to represent Slovakia as a Youth on the Move Ambassador. I have studied myself for two semesters in Vienna. It was a very challenging experience for me especially because I'm in a wheelchair. I think it's very important for young people to collect inspiration, ideals, skills and knowledge. This can be a challenge, especially for disabled people, but I I encourage all of you to be brave and discover the wonderful opportunities life has to offer! Try to embrace them!
---
Je to pre mna velka cest reprezentovat Slovensko ako Youth on the Ambassador. Sama som studovala 2 semestre na univerzite vo Viedni. Bola to pre mna velka skusenost specialne, kedze sedim na voziku. Myslim si, ze je velmi dolezite zbierat inspiraciu, zrucnosti a znalosti. Je to vyzva pre zdravotne postihnutych. Prosim, nesedte doma, zivot vam prinasa mnozstvo dostupnych moznosti. Skuste ich vyuzit!
---
Bio
I was born in Slovakia, when I was 14 I had a car accident. I managed to graduate from the Faculty of Law of the Comenius University in Bratislava while still in a wheelchair. I also spent a year in Vienna doing an internship. I'm a World and Paralympics champion in table tennis.
---
Video