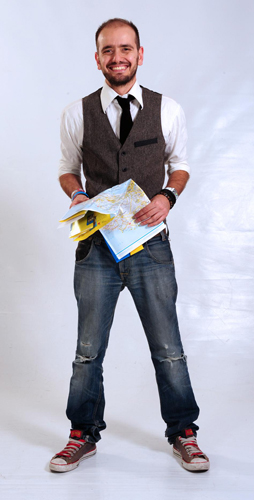 Statement
I chose to accept the invitation to become the Ambassador for this campaign in Malta because I believe that such initiatives are so important to young people, especially considering that Malta is very small compared to other countries. Understanding your home country's social security system and employment regulations can be daunting task in itself and Youth on the Move seeks to provide all the necessary information to help youths make the wiser choice.
---
Il-fatt li pajjizna huwa izghar minn pajjizi ohra fl-Unjoni Ewropea jfisser li inizzjativa bhal ma hija din huma importanti hafna ghaz-zghazagh Maltin u Ghawdxin. Kien ghalhekk li jien accetajt li nkun l-Ambaxxatur ghal din il-Kampanja f'Malta. Kultant li tipprova tifhem kif tahdem is-sistema tas-sigurta socjali u x'inhuma l-ligijiet dwar ix-xoghol ta' pajjizek hija diga bicca xoghol minn innifisha, ahseb u ara li tipprova tifhem is-sistema ta' pajjiz barrani. Youth On The Move tara li tipprovdi l-informazzjoni neccesarja kollha mehtiega biex iz-zghazagh ikunu jistghu jaghmlu dik li hija l-ahjar ghazla ghalihom.
---
Bio
Frank started off working in television as an actor at the age of 16, over twelve years ago. His style of presenting and interviewing personalities has seen him travel all around the globe hosting different travel shows all very well received by critics for their fun, yet well researched, content. Frank is currently co-hosting the breakfast show on the Maltese National Radio Station and over the years has presented some of Malta's biggest festivals and has performed, as an actor and a DJ, in a number of different countries. For the past few years he has been involved in media from the technical side of things. Having studied Art & Design at a younger age Frank is a visual director of a number of TV Shows, as well as being a very respected camera operator and editor in the industry.