Bulgarian national granted full pension rights by Greece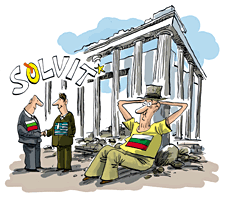 A Bulgarian national who had worked in Bulgaria and Greece was denied part of his pension rights by the Greek authorities.
SOLVIT clarified the issue with the pension authorities in both countries and enabled the claimant to receive his full pension.
Solved within 6 weeks.
More on: Pension rights in the EU
---
Pension rights from different countries honoured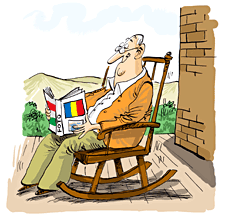 A Hungarian national had worked for 20 years in Romania and 18 in Hungary. When approaching retirement age, he applied for his pension in Hungary.
The Hungarian authorities asked Romania to calculate his pension rights for the years worked there. For almost a year, they received no reply, despite several reminders.
But thanks to the intervention of the Romanian SOLVIT centre, the Romanian pension authority sent the Hungarian authorities the decision on the Romanian pension rights.
This settled the problem and enabled the Hungarian pensioner to get on with enjoying his retirement.
Solved within 2 weeks.
More on: Pension rights in the EU