Non-discriminatory entry fees to Romanian monasteries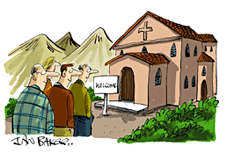 A French national complained about discriminatory entry fees for tourists to Romanian monasteries.
The ticket price for non-Romanians was twice as high as for Romanians. As this policy was contrary to EU principles, the Romanian SOLVIT centre persuaded the church authorities to set non-discriminatory entry fees for the monasteries.
Solved within 9 weeks.
---
Swede able to compete in sports events in Austria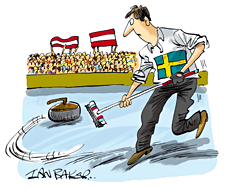 A Swede living in Austria was prevented from playing his favourite sport of curling. The Austrian Curling Federation rules stipulated that non-Austrian players could only take part in the Austrian championship if they had been living in Austria for 18 months.
Moreover, only 1 foreign player was allowed in each team.
SOLVIT pointed out that these rules were discriminatory and persuaded the federation to remove the quota for foreigners from their regulations.
Solved within 18 weeks.
---
No more extra charges for Norwegian vessel in UK harbour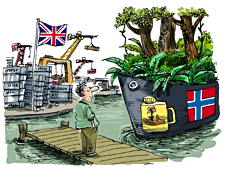 A Norwegian ship carrying fertiliser from Norway to Northern Ireland was charged a higher fee than ships from EU countries.
As Norway belongs to the European Economic Area (EEA), its vessels should be treated the same as those form an EU country.
SOLVIT managed to persuade the harbour authorities to change their tariffs accordingly.
Solved within 12 weeks.
---
No-discrimination in Bulgaria for Bulgarian working abroad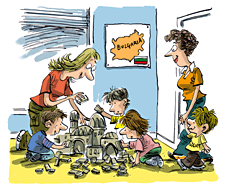 A Bulgarian couple living and working abroad were barred from registering their daughter in a Bulgarian kindergarten because they were not covered by Bulgarian social security.
SOLVIT explained to the Bulgarian authorities that, under EU law, they were not allowed to penalise their own citizens for exercising their right to work in other EU countries.
The Bulgarian authorities corrected the situation and the family was able to enrol their daughter at the kindergarten.
Solved within 6 weeks.