Nyheter
Observera att nyheter, artiklar och evenemang ibland bara finns på engelska, franska och tyska.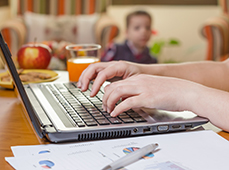 20/11/2017
Today the Commission has launched the second round of discussions with trade unions and employers' organisations at the EU level on how to help people in employment and in self-employment have access to social protection and related employment services.

20/11/2017
From 20 to 24 November 2017, the European Commission is organising the second European Vocational Skills Week, building on the success of last year's initiative.
17/11/2017
European Union leaders have solemnly proclaimed the European Pillar of Social Rights at the Social Summit for fair jobs and growth in Gothenburg, Sweden.
07/11/2017
The report presents examples of projects and organisations supported by the Programme for Employment and Social Innovation (EaSI) in 2014-2017.

31/10/2017
The Commission has published its report on the performance of the European Globalisation Adjustment Fund (EGF) in 2015 and 2016.
26/10/2017
Four Balkan countries and Turkey are joining forces at a seminar on 26-27 October in Budva (Montenegro) to improve the quality of apprenticeships and make it easier for young people to find jobs.
25/10/2017
The objectives of the call are to increase the employability of young people and to contribute to the development of a highly skilled, qualified and mobile workforce, as well as to support joint developments in VET in Europe and strengthen its quality, relevance and attractiveness.
24/10/2017
At the Employment, Social Policy, Health and Consumer Affairs Council of 23 October in Luxembourg, EU Ministers of Employment and Social Affairs expressed their unanimous endorsement of the European Pillar of Social Rights,
23/10/2017
The European Commission has proposed to provide Greece with €2.9 million euro and Finland with €2.5 million euro from the European Globalisation Adjustment Fund (EGF) following a significant number of redundancies in the Greek and Finnish retail sector.