Uutiset
Osa uutisista, tapahtumakuvauksista ja erikoisaiheita käsittelevistä artikkeleista on saatavilla ainoastaan englanniksi, ranskaksi ja/tai saksaksi.
22/11/2017
The 2018 European Semester cycle of economic, fiscal and social policy coordination starts against the backdrop of robust economic activity in the euro area and the EU, record high employment levels and unemployment rates declining towards pre-crisis levels.
20/11/2017
Today, the European Platform for Investing in Children (EPIC) celebrates the United Nations' Universal Children's Day.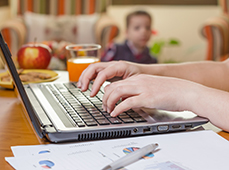 20/11/2017
Today the Commission has launched the second round of discussions with trade unions and employers' organisations at the EU level on how to help people in employment and in self-employment have access to social protection and related employment services.

20/11/2017
From 20 to 24 November 2017, the European Commission is organising the second European Vocational Skills Week, building on the success of last year's initiative.
17/11/2017
European Union leaders have solemnly proclaimed the European Pillar of Social Rights at the Social Summit for fair jobs and growth in Gothenburg, Sweden.
07/11/2017
The report presents examples of projects and organisations supported by the Programme for Employment and Social Innovation (EaSI) in 2014-2017.

31/10/2017
The Commission has published its report on the performance of the European Globalisation Adjustment Fund (EGF) in 2015 and 2016.