Noticias
Algunas noticias, artículos y actividades pueden estar disponibles sólo en alemán, francés o inglés.
28/10/2016
The first two FEAD Network meetings have been held in Brussels on 26 September and 18 October. The events allowed delegates to hear from projects and managing authorities in different countries, and to discuss innovative ways of delivering accompanying and social inclusion measures.
28/10/2016
In view of the increased policy attention to social dialogue at European level, and given the large diversity in practices across different countries, this EEPO report aims at providing practitioners with detailed information on the channels and practices through which national social partners contribute to policy making in the EU Member States.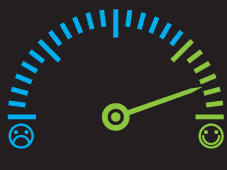 28/10/2016
Reducing regional disparities is one of the main objectives of the European Union and one which is pursued through Cohesion policy aimed at strengthening economic, social and territorial cohesion across the EU.

28/10/2016
Elvis Skripunas has always been ambitious. While other children dreamed of being firefighters, doctors or astronauts when they grew up, Elvis was imagining himself with a suit and briefcase.