Aħbarijiet
Jekk jogħġbok innota li aħbarijiet, artikli u avvenimenti jistgħu jkunu disbonibbli bl-Ingliż, bil-Franċiż u/jew bil-Ġermaniż biss.

04/11/2016
Vasiliki Christidi graduated from university with the firm belief that it would be simple to find a job because she had a degree. Unfortunately, it wasn't that easy and after several months, she was still unemployed.
03/11/2016
During the Board meeting of the EU Public Employment Services on 1 December in Bratislava, Commissioner for Employment, Social Affairs, Skills and Labour Mobility, Marianne Thyssen gave a key-note speech on the value of the Network and its input in the Commission's work.

03/11/2016
More than EUR 1 billion has been mobilised to support over 100,000 micro-entrepreneurs in 23 EU member states under the Progress Microfinance and the Employment and Social Innovation (EaSI) programmes.
28/10/2016
The first two FEAD Network meetings have been held in Brussels on 26 September and 18 October. The events allowed delegates to hear from projects and managing authorities in different countries, and to discuss innovative ways of delivering accompanying and social inclusion measures.
28/10/2016
In view of the increased policy attention to social dialogue at European level, and given the large diversity in practices across different countries, this EEPO report aims at providing practitioners with detailed information on the channels and practices through which national social partners contribute to policy making in the EU Member States.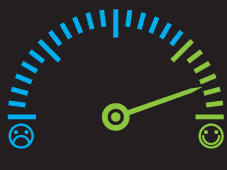 28/10/2016
Reducing regional disparities is one of the main objectives of the European Union and one which is pursued through Cohesion policy aimed at strengthening economic, social and territorial cohesion across the EU.

28/10/2016
Elvis Skripunas has always been ambitious. While other children dreamed of being firefighters, doctors or astronauts when they grew up, Elvis was imagining himself with a suit and briefcase.
26/10/2016
Job creation continued to be stronger in 2015 and the beginning of 2016 than could be expected based on economic growth according to the findings of the Commission's 2016 Labour Market and Wage Developments in Europe report, published today.

25/10/2016
The number of social enterprises in Europe is increasing and they are engaging in new fields. Many countries are introducing new legislation as well as new support schemes to boost the development of social enterprises.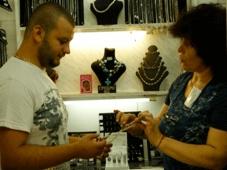 21/10/2016
The area where Nikolay Krastev grew up in Bulgaria is dominated by the agriculture and service industries. Having studied music at school, and with his only work experience being at a petrol station, he struggled to find a permanent job and soon found himself unemployed.