Working in another EU country
News
28/10/2010
The European Commission has requested the United Kingdom to end discriminatory conditions on the right to reside as a worker which exclude from certain social benefits nationals from eight of the ten Member States (Czech Republic, Hungary, Slovakia, Slovenia, Latvia, Lithuania, Estonia, Poland) that joined the EU in 2004.
30/09/2010
The European Commission has decided to close a case against France on recruitment methods for migrant teachers, welcoming the introduction by the French authorities of direct recruitment for teachers fully qualified in another Member State with a view to filling public sector teaching posts in France.
12/07/2010
On 12 July 2010 European Commissioner for employment, László Andor, welcomed the launch today of a key OECD report on migration trends within and beyond the EU.
24/06/2010
The European Commission has requested Italy to put and end to discriminatory conditions in competitions for university students to access low rent apartments in Milan.
26/06/2009
The Advisory Committee on freedom of movement for workers adopted an opinion reaffirming the fundamental principle of free movement of workers and setting the priorities for its future activities.
29/04/2009
The Belgian and Danish Governments have decided to open their labour markets to workers from eight EU Member States in Central and Eastern Europe for the third and final phase of the transitional arrangements from 1 May 2009.
29/04/2009
Five years after the 2004 enlargement of the EU and against the background of temporary restrictions on the free movement of workers from Central and Eastern Europe, this study looks at the economic and labour market impact of east-west labour mobility flows in recent years.
09/02/2009
European Commission President Jose Manuel Barroso issued a statement following the Swiss referendum of 8 February 2009.
08/01/2009
Greece, Spain, Hungary and Portugal have lifted restrictions on access to their labour markets for Bulgarian and Romanian workers, the European Commission announced on 8 January 2009.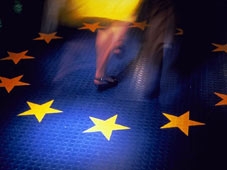 18/11/2008
A European Commission report published on 18 October 2008, shows that mobile workers from the countries that joined the EU in 2004 and 2007 have had a positive impact on Member States' economies and have not led to serious disturbances on their labour markets.