Aktuality
Aktuality, akce a články mohou být k dispozici pouze v angličtině, francouzštině a/nebo němčině.
07/04/2017
The European Commission has proposed to provide Finland with €2.6 million from the European Globalisation Adjustment Fund (EGF) to help 821 former workers of Nokia Network Systems to find new jobs.
03/04/2017
Two European Commission projects have received recognition in the field of employment, social affairs and inclusion.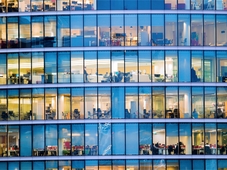 29/03/2017
The 2017 Joint Employment Report and its Scoreboard of Key Employment and Social Indicators provide a snapshot of employment and social developments in the EU. This analysis provides a focus on unemployment and Member States' efforts in the labour market to bring it down.
23/03/2017
The year 2017 marks the 60th anniversary of the European Social Fund (ESF), Europe's oldest and main instrument to invest in people.
14/03/2017
The EPSCO Council adopted the 2017 Joint Employment Report (JER) on 3 March, including the Scoreboard of key employment and social indicators. The table below summarizes its main findings.

10/03/2017
This year's European Vocational Skills Week will be held on 20-24 November.
07/03/2017
On 3 March, the European Council of employment and social policy ministers adopted the 2017 Joint Employment Report.

07/03/2017
Ten years ago, the European Globalisation adjustment Fund (EGF) began its operations. The fund is a practical demonstration of European solidarity, as it gives financial support to Member States to help workers and companies to adjust in response to changing patterns of trade.
01/03/2017
Members of the FEAD Network came together last week to discuss the selection of food items for distribution.
24/02/2017
EU countries with coordinated bargaining systems have been successful at preventing the growth of inequalities on the labour market, while the erosion of collective bargaining in other EU countries has led to an increased number of low-paid jobs or increasing inequality among the workforce.