Spravodajstvo
Niektoré najnovšie správy, články a podujatia môžu byť k dispozícii iba v angličtine, francúzštine a/alebo nemčine.
18/06/2014
The EU's Council of Employment, Social Policy, Health and Consumer Affairs Ministers will meet on 19 and 20 June in Luxembourg.
17/06/2014
The European Commission has today launched the European Hospitality Skills Passport, a tool developed to facilitate contact between jobseekers and employers in the hospitality and tourism sector in Europe.
11/06/2014
László Andor, European Commissioner for Employment, Social Affairs and Inclusion has welcomed the adoption by the International Labour Organization (ILO) of two new international instruments to combat forced labour, and the approval of important amendments to the ILO's Maritime Labour Convention.
06/06/2014
To better protect the more than 217 million workers in the EU from work-related accidents and diseases, the European Commission presented today a new Strategic Framework on Health and Safety at Work 2014-2020, which identifies key challenges and strategic objectives for health and safety at work, presents key actions and identifies instruments to address these.
03/06/2014
The European Commission has adopted today the first Operational Programme with France to use the available funding from the Youth Employment Initiative (YEI) to tackle youth unemployment.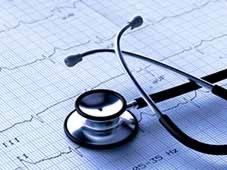 03/06/2014
Health System Performance Assessment (HSPA) allows decision-makers to measure the performance of health systems as a whole and to report results regularly to the public and relevant stakeholders, but has been developed in relatively few European countries. Belgium, which piloted its first HSPA in 2008, hosted a Peer Review which focused on the methods and tools needed for further developing HSPA within the EU.
02/06/2014
The European Commission has today adopted a series of economic policy recommendations to individual Member States to strengthen the recovery that began a year ago.
26/05/2014
The European Commission welcomes today's adoption by the Council of the European Union of a decision that supports amendments to the International Labour Organisation's Maritime Labour Convention to further protect seafarers from abandonment and ensure quick compensation in case of death or disability.