Additional tools
Ειδήσεις
Οι ειδήσεις, οι εκδηλώσεις και τα άρθρα μπορεί να διατίθενται μόνον στα αγγλικά, τα γαλλικά και τα γερμανικά.
14/03/2013
Addressing the challenges of economic recovery and the social dimension of Economic and Monetary Union, including the important role of workers' and employers' representatives, were the main issues discussed at the Tripartite Social Summit ahead of the European Council meeting.
14/03/2013
A new Active Ageing Index (AAI) wiki has just been launched online by the European Commission and the United Nations Economic Commission for Europe (UNECE) aiming to enhance the availability of this new statistical tool to all its potential users.
13/03/2013
The European Year for Active Ageing and Solidarity between Generations 2012 in Hungary was officially closed on March 8th with a conference held at the Ministry of National Resources, in Budapest.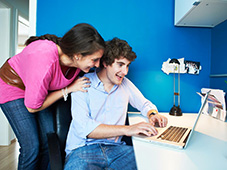 12/03/2013
The Youth Employment Initiative was proposed by the 7-8 February 2013 European Council with a budget of €6 billion for the period 2014-20.
12/03/2013
The European Centre for the Development of Vocational Training (Cedefop) has just released the document "Silver workers – golden opportunities", which builds on the data and findings of its latest studies on working and ageing, presented during the European Year 2012.
11/03/2013
Professional designers, chefs and artists dedicated to food design are encouraged to take part in the first Grandma's Design competition, which is part of a transnational project implemented during the European Year for Active Ageing and Solidarity between Generations 2012.
08/03/2013
In celebration of International Women's Day 2013 on March 8th, the International Longevity Centre–UK has published a compendium of essays entitled "Ageing and Women: Has the sisterhood forgotten older women?"
08/03/2013
The European Network of Independent Experts on Social Inclusion reviews the implementation of the 2008 Active Inclusion Recommendation in Member States and presents practical and wide-ranging suggestions as to how to make it more effective to build a more inclusive and more social Europe.
08/03/2013
Eighty per cent of people living in British care homes have either dementia or severe memory problems. However, while excellent care exists, less than half of them are enjoying a good quality of life, according to a new Alzheimer's Society report published this week.
07/03/2013
The European Commission has proposed to provide Austria with €3.9 million from the European Globalisation Adjustment Fund (EGF) to help 270 workers made redundant by Austria Tabak GmbH and by 14 suppliers and downstream producers with their re-integration into the labour market.