Eventi
Additional tools
Alcune voci delle rubriche Notizie, Eventi e Articoli potrebbero essere disponibili solo in inglese, francese e/o tedesco.
27/11/2017 - 28/11/2017
The conference in Lisbon on 27 and 28 November aims to boost social innovation in Europe because social innovation is a good, cost-effective way to advance inclusive and wealth-creating public policies.
17/11/2017
The President of the European Commission, Jean-Claude Juncker and Sweden's Prime Minister, Stefan Löfven will host a social summit in Gothenburg on 17 November 2017, focusing on promoting fair jobs and growth.
10/11/2017
The European Commission and the European Youth Forum are pleased to invite you to mark the 2017 International Interns' Day through a dedicated conference focusing on Quality Traineeships in the EU.
09/11/2017 - 10/11/2017
This year's European Meeting of People experiencing Poverty focuses on in-work poverty and will be held on 9-10 November at the MCE Conference & Business Centre in Brussels.
06/11/2017
The Commission and the European Economic and Social Committee organised a conference on "From Crisis Management Towards Everyday Practice: Lessons from the refugees' integration for future labour market and social policies" on 6 November 2017 in Brussels.
27/10/2017
The EC-funded FreSsco network (Free Movement and Social Security Coordination) will organise a seminar in Zagreb (Croatia) on 27 October 2017.
26/10/2017 - 27/10/2017
In April 2013, all EU Member States committed to the implementation of the Youth Guarantee. Now four years on, the Youth Guarantee has helped to improve the lives of millions of young Europeans.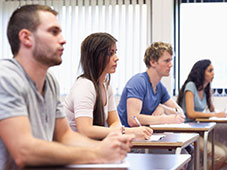 19/10/2017 - 20/10/2017
Despite progress made in the last year, Spain's youth is still facing important challenges, such as high unemployment, skill gaps and mismatches, jobs that are often below their education level or high shares of fixed-term contracts.
19/10/2017
The twentieth meeting of the Contact Persons for the European Globalisation adjustment Fund (EGF) was held in Tallinn (Estonia) on 19 October 2017.
18/10/2017
A one-day networking seminar bringing together various EGF stakeholders to learn about the role and representation of the beneficiaries in the design and implementation of EGF cases.