European Health Insurance Card
News
26/10/2011
The European Commission has requested Italy to comply with its obligations under EU law to pay certain family allowances given by the region of Trentino-Alto Adige and the province of Bolzano to people working there but living in Austria.
26/10/2011
The European Commission has requested Greece to end its practice of requiring foreign workers benefiting from a Greek old-age pension to open and keep a bank account at the National Bank of Greece S.A. (NBG).
29/09/2011
EU nationals who habitually reside in the UK are subject to the so-called 'right to reside' test to qualify for certain social security benefits. As this test indirectly discriminates non-UK nationals coming from other EU Member States it contravenes EU law.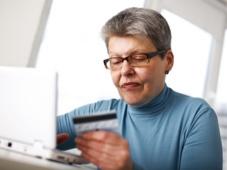 29/09/2011
The European Commission has requested the Slovak authorities to end discriminatory practices in determining the level of certain social security benefits, namely that of old-age pensions.
25/07/2011
The Court of Justice of the European Union in its judgment in Case C-503/09 (Lucy Stewart) confirmed the fundamental status of EU citizenship and its rights, in particular the freedom to move and reside in another EU country, as well as the right to social security coverage.
16/06/2011
Free European Health Insurance Card eases access to medical care in 27 EU countries plus Iceland, Liechtenstein, Norway and Switzerland.
30/03/2011
On 30 March 2011 registration opened for the 3rd EU Health Prize for Journalists.
16/02/2011
The Commission has decided to take Spain to the European Court of Justice for refusing EU pensioners access to free medication while temporarily residing in Spain
16/02/2011
Some 200 non-Belgian European citizens who worked in the Belgian Congo or Ruanda-Urundi and contributed to the Belgian social security system do not enjoy the same social rights as their Belgian colleagues.
10/11/2010
The European Commission is launching an EU-wide information campaign to ensure that people are aware of their social security rights when living, working, studying, travelling or retiring in other EU countries.