Notizie
Alcune voci delle rubriche Notizie, Eventi e Articoli potrebbero essere disponibili solo in inglese, francese e/o tedesco.
23/06/2014
Low-skilled workers encounter increasing difficulties to find a job, face lower job stability and are out-competed by medium-skilled workers even in elementary occupations. In contrast, job opportunities are growing in some high-skilled professions. These are the main findings of the European Vacancy and Recruitment Report 2014 published today.
20/06/2014
The European Commission has adopted today Partnership Agreements with Cyprus, Slovakia and the three Baltic States on the use of European Structural and Investment Funds funding during the next seven years.
20/06/2014
A new standard to allow social enterprises of all sizes to better measure and demonstrate their social impact and so help them in their discussions with partners, investors, and public sector funders has been published by the European Commission.
19/06/2014
Il numero 37 di Social Agenda affronta il tema del Fondo sociale europeo e del Fondo europeo di adeguamento alla globalizzazione 2014-2020.
18/06/2014
The EU's Council of Employment, Social Policy, Health and Consumer Affairs Ministers will meet on 19 and 20 June in Luxembourg.
17/06/2014
The European Commission has today launched the European Hospitality Skills Passport, a tool developed to facilitate contact between jobseekers and employers in the hospitality and tourism sector in Europe.
11/06/2014
László Andor, European Commissioner for Employment, Social Affairs and Inclusion has welcomed the adoption by the International Labour Organization (ILO) of two new international instruments to combat forced labour, and the approval of important amendments to the ILO's Maritime Labour Convention.
06/06/2014
To better protect the more than 217 million workers in the EU from work-related accidents and diseases, the European Commission presented today a new Strategic Framework on Health and Safety at Work 2014-2020, which identifies key challenges and strategic objectives for health and safety at work, presents key actions and identifies instruments to address these.
03/06/2014
The European Commission has adopted today the first Operational Programme with France to use the available funding from the Youth Employment Initiative (YEI) to tackle youth unemployment.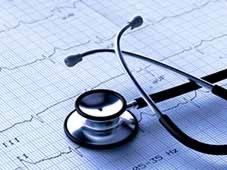 03/06/2014
Health System Performance Assessment (HSPA) allows decision-makers to measure the performance of health systems as a whole and to report results regularly to the public and relevant stakeholders, but has been developed in relatively few European countries. Belgium, which piloted its first HSPA in 2008, hosted a Peer Review which focused on the methods and tools needed for further developing HSPA within the EU.