Additional tools
Aktuality
Aktuality, události a články mohou být k dispozici pouze v angličtině, francouzštině a/nebo němčině.
18/04/2013
The European Commission has presented an overview of how EU structural funds are working in Member States.
15/04/2013
The European Commission has prepared an interactive map of regions, cities and municipalities that are committed to integrate their Roma population and that have joined initiatives to support them to reach this goal.
11/04/2013
The fifth conference under the PES to PES Dialogue programme – the European Commission's mutual learning programme for public employment services (PESs) – will take place on 17-18 April 2013 in Brussels.
11/04/2013
The on-going economic crisis poses a serious challenge to the dialogue between workers' and employers' representatives and governments according to a report published by the European Commission.
08/04/2013
On International Roma Day, the European Commission has underlined the need for further efforts by the Member States to improve the situation for Roma communities in Europe.
26/03/2013
Divergence continues to increase across Member States, translating into persistently growing labour market and social challenges, marked by ever higher unemployment at EU level, according to the March edition of the EU Employment and Social Situation Quarterly Review. The situation of many households, and of young people in particular, has clearly deteriorated.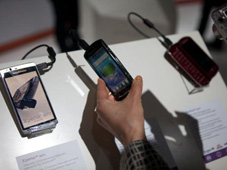 22/03/2013
The European Commission has just made payments to Austria, Denmark, Finland, Italy, Romania, Spain and Sweden from the European Globalisation adjustment Fund (EGF).
22/03/2013
Labour markets across the European Union are characterised by varied regulatory frameworks, but most Member States face the challenges of shortages of workers with relevant qualifications or interested to take up certain occupations. In promoting the region's global competitiveness and fostering economic recovery in the long term, linking migration policy to labour market needs is crucial.
21/03/2013
The European Commission has presented a proposal for a Council Decision authorising Member States to ratify the International Labour Organisation 2011 Convention concerning decent work for domestic workers (Convention No. 189).
21/03/2013
The European Commission has decided to refer Malta to the EU's Court of Justice for reducing Maltese old-age pensions if the beneficiary receives a pension from another Member State as a result of having worked in the public service of that State.