Imeachtaí
Additional tools
Please note that news, features and events might only be available in English, French and/or German.
22/06/2015
On 22 June, more than 40 companies and other organisations joined the European Alliance for Apprenticeships, coordinated by the European Commission, and committed to providing more and better apprenticeships for young people.
19/06/2015
The EC-funded FreSsco network (Free Movement and Social Security Coordination) organised a seminar in Warsaw (Poland) on 19 June 2015.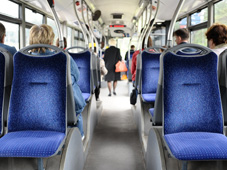 04/06/2015
This conference gathered decision makers, experts and social partners for a day of intensive discussions and workshops on important social issues related to transport policy making.
27/05/2015
The EC-funded FreSsco network (Free Movement and Social Security Coordination) organised a seminar in Qawra (Malta) on 27 May 2015.
08/05/2015
DG Employment, Social Affairs and Inclusion organised a Dissemination Conference of the Youth Guarantee EP Preparatory Action to showcase the outcomes and lessons learnt from 18 local Youth Guarantee pilot projects in Spain, Italy, Romania, Ireland, UK, Poland, and Lithuania.
29/04/2015
The Work Forum on the implementation of the United Nations Convention on the Rights of Persons with Disabilities (UN Convention) met in Brussels on 29 April.
17/03/2015 - 18/03/2015
On 17 and 18 March a training was organised in Riga, Latvia, to assist the Ministry of Welfare of the Republic of Latvia, the Ministry of Education and Science, the Ministry of Economics, social partners, and other key stakeholders.
12/03/2015 - 13/03/2015
On 11-12 March 2015 a training was organised in Malta to assist the Malta College of Arts, Science and Technology to improve the current Technical Apprenticeship Scheme (TAS) and the Extended Skill Training Scheme (ESTS).
09/03/2015 - 10/03/2015
The Summit on Innovation for Active and Healthy Ageing took place in Brussels on 9-10 March 2015. This event organised by the European Commission aimed to discuss how Europe can address the challenges and seize the opportunities arising from demographic change through ICT and innovation.
05/03/2015
A high level conference marking the new start for social dialogue took place in Brussels on 5 March in the presence of the President of the European Commission.