Nuacht
Please note that news, features and events might only be available in English, French and/or German.
15/02/2012
E-inclusion awards 2012 now open for entries.
21/10/2011
The Convention, that took place in Krakow (Poland) on 17-18 October was organised by the European Commission in cooperation with the Polish presidency.
03/10/2011
The EU Aid for the Needy scheme, which provides food for as many as 18 million of the EU's most deprived citizens, faces a drastic cut in spending next year following a Court ruling in April.
05/04/2011
The European Commission is putting forward a European Framework for National Roma Integration Strategies, which will help guide national Roma policies and mobilise funds available at EU level to support inclusion efforts.
04/02/2011
In-work poverty and labour market segmentation need to be taken into account more strongly in the EU's strategy to tackle poverty and social exclusion in the future.
27/01/2011
One of the objectives of the Strategy Europe 2020 is to reduce by 20 million the number of poor people in the European Union within the next decade.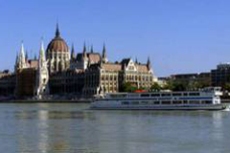 04/01/2011
Hungary followed on from Spain and Belgium to become head of the Council of the European Union on 1 January 2011.
16/12/2010
Leagann an plean nua straitéis amach chun 20m duine a thabhairt as daibhreas - sprioc AE do 2020.
18/11/2010
The objective of the study "Social Impact Assessment as a tool for mainstreaming social inclusion and social protection concerns in public policy in EU Member States", published by the European Commission, is to lead to better informed, more evidence-based political decisions.
28/10/2009
The European Commission has on 28 October 2009 reached out to the press and media in the fight against poverty with two major events in Brussels ahead of the 2010 European Year Against Poverty – to be launched in Madrid on 21 January.