News
15/03/2012
The European Commission adopted a report on the implementation and results of the European Year for Combating Poverty and Social Exclusion 2010.
15/02/2012
E-inclusion awards 2012 now open for entries.
21/10/2011
The Convention, that took place in Krakow (Poland) on 17-18 October was organised by the European Commission in cooperation with the Polish presidency.
03/10/2011
The EU Aid for the Needy scheme, which provides food for as many as 18 million of the EU's most deprived citizens, faces a drastic cut in spending next year following a Court ruling in April.
05/04/2011
The European Commission is putting forward a European Framework for National Roma Integration Strategies, which will help guide national Roma policies and mobilise funds available at EU level to support inclusion efforts.
04/02/2011
In-work poverty and labour market segmentation need to be taken into account more strongly in the EU's strategy to tackle poverty and social exclusion in the future.
27/01/2011
One of the objectives of the Strategy Europe 2020 is to reduce by 20 million the number of poor people in the European Union within the next decade.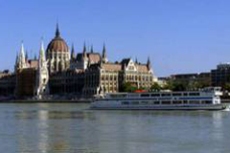 04/01/2011
Hungary followed on from Spain and Belgium to become head of the Council of the European Union on 1 January 2011.
16/12/2010
New plan sets out strategy for lifting 20m people out of poverty – an EU target for 2020.
18/11/2010
The objective of the study "Social Impact Assessment as a tool for mainstreaming social inclusion and social protection concerns in public policy in EU Member States", published by the European Commission, is to lead to better informed, more evidence-based political decisions.