Akce
Additional tools
Aktuality, akce a články mohou být k dispozici pouze v angličtině, francouzštině a/nebo němčině.
09/12/2010 - 10/12/2010
The Consensus Conference will address six key questions relating to homelessness, on which there is a lack of consensus.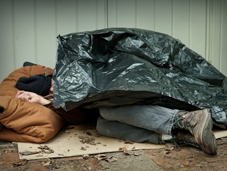 05/05/2010 - 06/05/2010
Organised by the European Commission, the conference will bring together 250 delegates, including policy-makers, stakeholders, researchers and representatives from projects across the EU that have implemented active inclusion initiatives.
21/01/2010
This workshop will look at how information and communication technologies can help to promote the social inclusion of marginalised young people.
21/01/2010
Around 300 actors in the field of poverty and social exclusion will be present at the opening conference of the 2010 European Year for Combating Poverty and Social Exclusion.
15/10/2009 - 16/10/2009
The Round Table will focus on social inclusion in times of recession as well as active inclusion strategies as a way to fight poverty and social exclusion in the European Union.
11/06/2009 - 12/06/2009
Rural poverty is an important aspect of European poverty, in particular since rural areas account for a large proportion of European territory and its population. In some Member States the poverty risk in rural areas is double that of urban areas.

15/05/2009 - 16/05/2009
The basic purpose of the Meetings of People experiencing poverty is to listen to people experiencing poverty, and to establish a dialogue with policy- and decision-makers in the field of fight against poverty and social exclusion at the European level and at national levels.
15/10/2008 - 16/10/2008
The 7th Round Table against poverty and social exclusion will be held under the French Presidency of the European Union.
28/05/2008
The conference will present and discuss the results of a study commissioned by the European Commission on "Financial services provision and prevention of financial exclusion" and political announcement .