Additional tools
Nyheter
Employment policies to promote active ageing analysed in a Mutual Learning Programme seminar
20/06/2012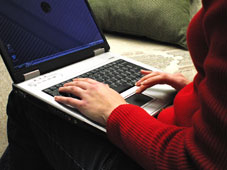 © Channah | SXC.hu
A Thematic Review Seminar devoted to "Employment policies to promote active ageing" was organized on June 11th in Brussels within the context of the Mutual Learning Programme of the European Employment Strategy (EES).
The seminar addressed the following topics: the employment situation of older people and the main challenges regarding labour market participation of elderly people; recent reforms to lengthen working careers; the roles and responsibilities of employees, employers, public employment services, communities – what is the state of art?
Examples of good practice at Member State level were debated and two discussion papers were presented: "Globalization and the Labour Market Situation of Older Workers – Trends, Challenges and Strategies for Adaptation", by Dr. Dirk Hofäcker, Mannheim Centre for European Social Research (MZES), Germany, and "Living longer, working better", by Donald Storrie, Head of Unit Employment and Change, European Foundation for the Improvement of Living and Working Conditions, Ireland.
The agenda, thematic papers and presentations are available on the Mutual Learning Programme website.
The discussions at this Spring Thematic Review Seminar were held against the background of the European Employment Observatory (EEO) Review on Employment Policies to Promote Active Ageing. This report was published in January 2012, based on 33 national articles on the theme of employment policies to promote active ageing.