Novice
Želeli bi vas opozoriti, da so razdelki Novice, Prispevki in Dogodki trenutno na voljo samo v angleškem, francoskem in nemškem jeziku.
09/12/2013
All 28 EU countries today committed to implementing a set of recommendations, proposed by the European Commission, to step up the economic and social integration of Roma communities.
18/11/2013
The EU and its Member states actively contributed to the Governing Body of the International Labour Organization (ILO), which met in Geneva from 16 to 31 October.
07/11/2013
The third wave of the European Quality of Life Survey (EQLS) records many aspects of the quality of life in Europe in 2011-12. These include social, economic, environmental and work-related elements, as well as subjective well-being and the quality of society. Together they make up a multidimensional picture of quality of life relevant to policymaking within the EU.
30/10/2013
Inovacije lahko pomagajo spodbujati vključujočo rast in boj proti revščini, zagotavljajo uspešen prehod na zeleno gospodarstvo in izvajajo jamstvo za mlade, piše v novembrski izdaji Socialne agende.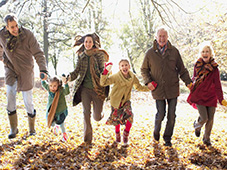 15/10/2013
The Employment and Social Affairs Council approved today the conclusions of the Social Protection Committe report on the development of social protection policies in the EU between January 2012 and June 2013.
02/10/2013
The European Commission has proposed to create a new scoreboard to allow for better and earlier identification of major employment and social problems in the framework of the European Semester, the EU's yearly economic policy-making cycle.
13/08/2013
The European Commission is launching a market testing exercise to find out if a call for the selection of a fund manager for the financial instruments in the area of social entrepreneurship finance to be established under the Programme for Employment and Social Innovation (EaSI) would meet interest and qualified response.
26/06/2013
The European Commission has called on Member States to deliver on their commitments to ensure equality and to do more to improve the economic and social integration of Europe's 10 to 12 million Roma.
17/06/2013
According to a new OECD report sponsored by the European Commission. the fastest-growing age group are people over 80 whose number will almost triple by 2060, rising from 4.6% of the population to 12% in 2050 in the European Union.
23/05/2013
The most successful and competitive economies in the world are the ones which have the most effective social protection systems, the most developed social partnerships and have started making the transition from the welfare state to the social investment state.