Dogodki
Additional tools
Želeli bi vas opozoriti, da so razdelki Novice, Prispevki in Dogodki trenutno na voljo samo v angleškem, francoskem in nemškem jeziku.
25/09/2017 - 26/09/2017
DG Employment, Social Affairs and Inclusion and China's Ministry of Human Resources and Social Security will meet on 25 and 26 September in Brussels to discuss evolving industrial relations and its impact on sound working conditions and wage developments.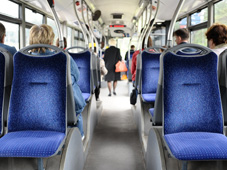 04/06/2015
This conference gathered decision makers, experts and social partners for a day of intensive discussions and workshops on important social issues related to transport policy making.
05/03/2015
A high level conference marking the new start for social dialogue took place in Brussels on 5 March in the presence of the President of the European Commission.

25/01/2013
Trainees from inside and outside the European institutions met on 25 January in Brussels to discuss ways to improve the quality of traineeships in Europe.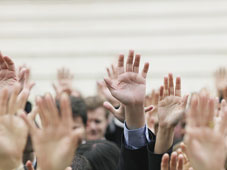 24/11/2011 - 25/11/2011
The conference to be held on 24 and 25 November in Warsaw will focus on the history of social partners' agreements, how they work, their scope and nature, how can they be promoted and prospects for the future.
17/03/2011 - 18/03/2011
The conference, to take place on 17-18 March in Brussels, aims to present and discuss the issues raised in the 2010 Industrial Relations in Europe report with an audience of social partners, academics and representatives of the Member States.
10/03/2011 - 11/03/2011
The first annual Tripartite Social Forum will be organised on 10-11 March, in the presence of Commissioner László Andor.
30/09/2010
The European Commission, in cooperation with the Belgian Presidency of the EU, is organising a one-day conference on the functioning and potential of European sectoral social dialogue.
14/01/2010
On 14 January, a new sectoral social dialogue committee on Metal, Engineering and Technology-based Industries will be launched.

02/07/2009
This conference will discuss the lessons learned from the implementation of the European social partners' autonomous framework agreement on work-related stress.