Dogodki
Additional tools
Želeli bi vas opozoriti, da so razdelki Novice, Prispevki in Dogodki trenutno na voljo samo v angleškem, francoskem in nemškem jeziku.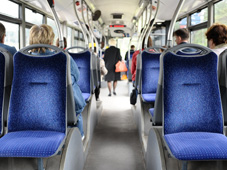 04/06/2015
This conferencel gathered decision makers, experts and social partners for a day of intensive discussions and workshops on important social issues related to transport policy making.
05/03/2015
A high level conference marking the new start for social dialogue took place in Brussels on 5 March in the presence of the President of the European Commission.