Spravodajstvo
EU Employment and Social Situation Quarterly Review – September 2013
02/10/2013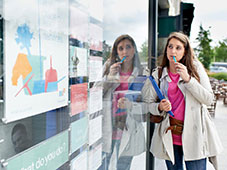 There are signs of fragile economic recovery, but economic growth is unlikely to be sustained unless it is inclusive and job rich, especially while labour market and social conditions remain extremely challenging and divergence between countries is growing, according to the September special edition of the EU Employment and Social Situation Review.
The EU is struggling with many challenges:
High unemployment has already led to all-time high long-term unemployment.
Large job destruction has aggravated low employment.
In the same time precarious employment has increased and in labour mismatches occurred with the rise of structural unemployment.
The group of young people not in education, employment and training (NEET) expanded but due to acute unemployment.
Poverty and social exclusion has increased, following rise in jobless households and rise in in-work poverty, and household incomes have declined.
As the situation has worsened more in some Member States, divergences between countries have been growing, especially within the Euro Area. The South and periphery of the EU have been particularly hard hit. But also more resilient Member States get affected by spill-overs through reduced aggregate demand, eroded confidence, and contagion via the financial markets. These might threaten core objectives of the Economic and Monetary Union (EMU): to benefit all its members by promoting economic convergence and to improve the lives of citizens in the Member States.
The uneven impact of the crisis within countries has seen rising inequality with fiscal consolidation being most felt by the lower income groups hardest hit by job losses.
Social expenditure, offsetting the recession in the first phase, was then reduced becoming pro-cyclical with likely adverse effects continuing into the future. Sustainable growth will be all the more challenging.
Policy responses to confront the employment and social challenges and ensure a job-rich recovery are needed in four areas: investing in jobs and people; improving labour market functioning; increasing the effectiveness and efficiency of tax and benefit systems; and, constructing a genuine social dimension of the EMU.