Spravodajstvo
Niektoré najnovšie správy, články a podujatia môžu byť k dispozícii iba v angličtine, francúzštine a/alebo nemčine.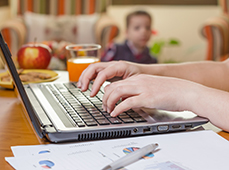 20/11/2017
Today the Commission has launched the second round of discussions with trade unions and employers' organisations at the EU level on how to help people in employment and in self-employment have access to social protection and related employment services.
20/11/2017
Today, the European Platform for Investing in Children (EPIC) celebrates the United Nations' Universal Children's Day.
19/09/2017
Every year the European Commission issues country-specific recommendations (CSRs) as part of the European Semester.
15/09/2017
The 2016 EPIC research brief on Education policy responses for the inclusion of migrant children in Europe was presented at a conference on Promoting Migrant Integration for a Powerful, Diverse and Multicultural Europe.
14/09/2017
Following the 2016 public consultation, the European Commission presented the European Pillar of Social Rights as a formal Commission Recommendation on 26th April 2017.
04/09/2017
A Synthesis Report from the European Social Policy Network (ESPN) on Progress across Europe in the implementation of the 2013 EU Recommendation on 'Investing in children: Breaking the cycle of disadvantage' has just been published.
13/07/2017
In the first quarter of 2017 self-employed people made up 15% of the workforce in EU Member States.
12/04/2017
Two new Flash Reports prepared by the European Social policy Network (ESPN) have just become available and provide information on recent social policy initiatives in the United Kingdom.

29/11/2016
The European Commission today announced the British city of Chester as the winner of the Access City Award. Chester was chosen out of 43 cities from 21 EU countries, because of its inclusive measures for people with a disability in different sectors, in particular the tourism sector.
06/09/2016
Six new Flash Reports prepared by the European Social policy Network (ESPN) have just become available and provide information on recent policy initiatives in Austria, Estonia, Hungary and Iceland