Ştiri
Menţionăm că secţiunile consacrate ştirilor, articolelor şi evenimentelor ar putea fi disponibile doar în limbile engleză, franceză şi/sau germană.
24/11/2014
The European Commission and the World Bank have recently unveiled a report profiling the unemployed and inactive populations in six EU countries (Estonia, Lithuania, Romania, Hungary, Bulgaria and Greece).
15/10/2014
The EU's Council of Employment and Social Policy Ministers will meet on 16 October in Luxembourg.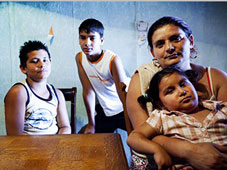 04/04/2014
Concerted action by the European Commission has put Roma integration firmly on the political agenda across Europe.
25/02/2014
Council of Europe Secretary General Thorbjørn Jagland and European Commissioner for Employment, Social Affairs and Inclusion László Andor announced today plans to reinforce local authorities' efforts to overcome inequalities between Roma and non-Roma citizens in their municipalities.
12/02/2014
Numărul cel mai recent al Agendei sociale subliniază importanța unei abordări noi a politicii de ocupare a forței de muncă, afaceri sociale și incluziune pentru a promova ocuparea forței de muncă în rândul tinerilor: este vorba despre combinarea unor măsuri urgente și specifice pentru susținerea directă a tinerilor cu reforme structurale pe termen mai lung.
09/12/2013
All 28 EU countries today committed to implementing a set of recommendations, proposed by the European Commission, to step up the economic and social integration of Roma communities.
18/11/2013
The EU and its Member states actively contributed to the Governing Body of the International Labour Organization (ILO), which met in Geneva from 16 to 31 October.
07/11/2013
The third wave of the European Quality of Life Survey (EQLS) records many aspects of the quality of life in Europe in 2011-12. These include social, economic, environmental and work-related elements, as well as subjective well-being and the quality of society. Together they make up a multidimensional picture of quality of life relevant to policymaking within the EU.
30/10/2013
Potrivit numărului din noiembrie al Agendei sociale, inovația poate contribui la promovarea creșterii favorabile incluziunii, la combaterea sărăciei, la asigurarea unei tranziții reușite spre o economie ecologică și la implementarea garanției pentru tineret.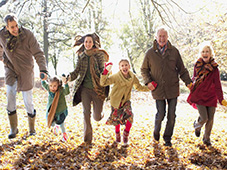 15/10/2013
The Employment and Social Affairs Council approved today the conclusions of the Social Protection Committe report on the development of social protection policies in the EU between January 2012 and June 2013.