Wiadomości
Sekcje "Aktualności", "Artykuły" i "Wydarzenia" mogą być dostępne jedynie w językach: angielskim, francuskim lub niemieckim.
20/03/2018
With under 18 year olds making up nearly a third of all internet users around the world, childhood is increasingly affected by digital technology. Two new reports have been published which explore the opportunities created by technological developments and connectivity alongside the challenges that come from children's use of the internet and presence online.

13/03/2018
The European Commission has taken more concrete new initiatives to further deliver on the European Pillar of Social Rights.

07/12/2017
One year since the European Commission launched the European Solidarity Corps, 42,745 young people from all Member States have signed up. 2,166 of them have started their placements with 1,434 organisations.

05/12/2017
On the occasion of the European Day for People with Disabilities, the European Commission today announced Lyon, France, as the winner of the Access City Award. The city was rewarded for its inclusive and universal accessibility. 
20/11/2017
Today, the European Platform for Investing in Children (EPIC) celebrates the United Nations' Universal Children's Day.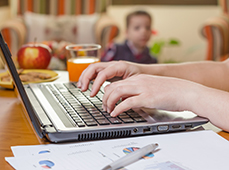 20/11/2017
Today the Commission has launched the second round of discussions with trade unions and employers' organisations at the EU level on how to help people in employment and in self-employment have access to social protection and related employment services.
19/09/2017
Every year the European Commission issues country-specific recommendations (CSRs) as part of the European Semester.
15/09/2017
The 2016 EPIC research brief on Education policy responses for the inclusion of migrant children in Europe was presented at a conference on Promoting Migrant Integration for a Powerful, Diverse and Multicultural Europe.
14/09/2017
Following the 2016 public consultation, the European Commission presented the European Pillar of Social Rights as a formal Commission Recommendation on 26th April 2017.
04/09/2017
A Synthesis Report from the European Social Policy Network (ESPN) on Progress across Europe in the implementation of the 2013 EU Recommendation on 'Investing in children: Breaking the cycle of disadvantage' has just been published.